C-K's history of Super Bowl ads.
By Melissa Severin, SVP, Director of Agency Communications
As one of the agency's resident historians, I've read a lot about C-K's 123-year history, and one of the things I find the most fascinating are the moments when the agency's work impacts and intersects the zeitgeist. (See the post, "A special #TBT blog post edition: C-K's ads in pop culture.") Arguably, we are always doing that, but some stages and moments are bigger than others.
With no stage bigger for brand advertising than the Super Bowl, let's take a stroll through C-K's iconic contributions to the Big Game over the years.
Master Lock
Super Bowl VIII / January 13, 1974
The premise: Back when spots cost $107,000, our client Master Lock devoted its entire marketing budget to a 30-second spot in the game. Under the "Tough Under Fire" slogan, it featured a sharpshooter, a rifle and a No. 15 lock attached to a target. As the shooter takes aim, the voiceover explains that the high-powered weapon will attempt to blast open the lock. In slow motion, we see a direct hit on the lock, but it remains intact—the lock doesn't open. The final note of the spot: "If you want to hold on to what you've got, insist on genuine Master Locks, known for being tough under fire."
Why it matters: At the time, consumers viewed all locks as the same. This dramatic demonstration set Master Lock apart from the competition and became the brand's differentiator for years to come. To this day, the spot is cited as a classic in Super Bowl ad history and kicked off a decade of the brand advertising in the game which was responsible for sales jumping from $35 million to $200 million. Another C-K favorite Master Lock SB spot is "Opera" from the 1990 game.
Read more: Ad Age, "Lock of Ages: Master Lock and the Super Bowl."
CareerBuilder
Super Bowl XXXIX & Super Bowl XL / February 6, 2005 & February 5, 2006
The premise: In 2005 we used the game to launch our classic "Monkeys" campaign for CareerBuilder. In three spots, we introduced Yeknom Industries (that's an anagram for Monkey), populated by one human and his chimpanzee colleagues who were not the best coworkers, and that is putting it mildly. "Monkeys" (below), "Titanic" and "Whoopee Cushion" garnered three of the top 10 slots on USA Today's annual Ad Meter and remain heralded as some of the best spots in the Super Bowl.
In 2006, we used the premise again in "Working with Monkeys" with the addition of an email integration program. "Monk-e-Mail" was a website that allowed visitors to customize and send humorous email messages featuring our Monkey coworkers.
Why it matters: At the time, CareerBuilder was playing second fiddle to Monster.com. All job sites were courting the same job seekers. What our research found was there were a lot of people unhappy in their current jobs who just hadn't taken any action yet. They were our target and the Monkey's work catapulted the brand's awareness with that target. As a result, CareerBuilder saw increases in traffic, job postings and revenue growth. Within a year, it became the number one job search site, supplanting Monster.com.
Read More: Adweek, "Sick of working with a pack of monkeys?"
Heinz

Super Bowl XLVIII / February 2, 2014
The premise: For the brand's second-ever Super Bowl spot, C-K created a musical homage to the Heinz bottle with "Hum." The funny and heart-warming spot features a wide cast of characters all going through the well-known Heinz bottle "tap-tap" on the bottom while humming "If you're happy and you know it" with the tap-tap taking over for the clapping of hands. At the end, one woman with a squeeze bottle changes things up with a completely different sound. The spot was all about how Heinz and happiness are inextricably woven together.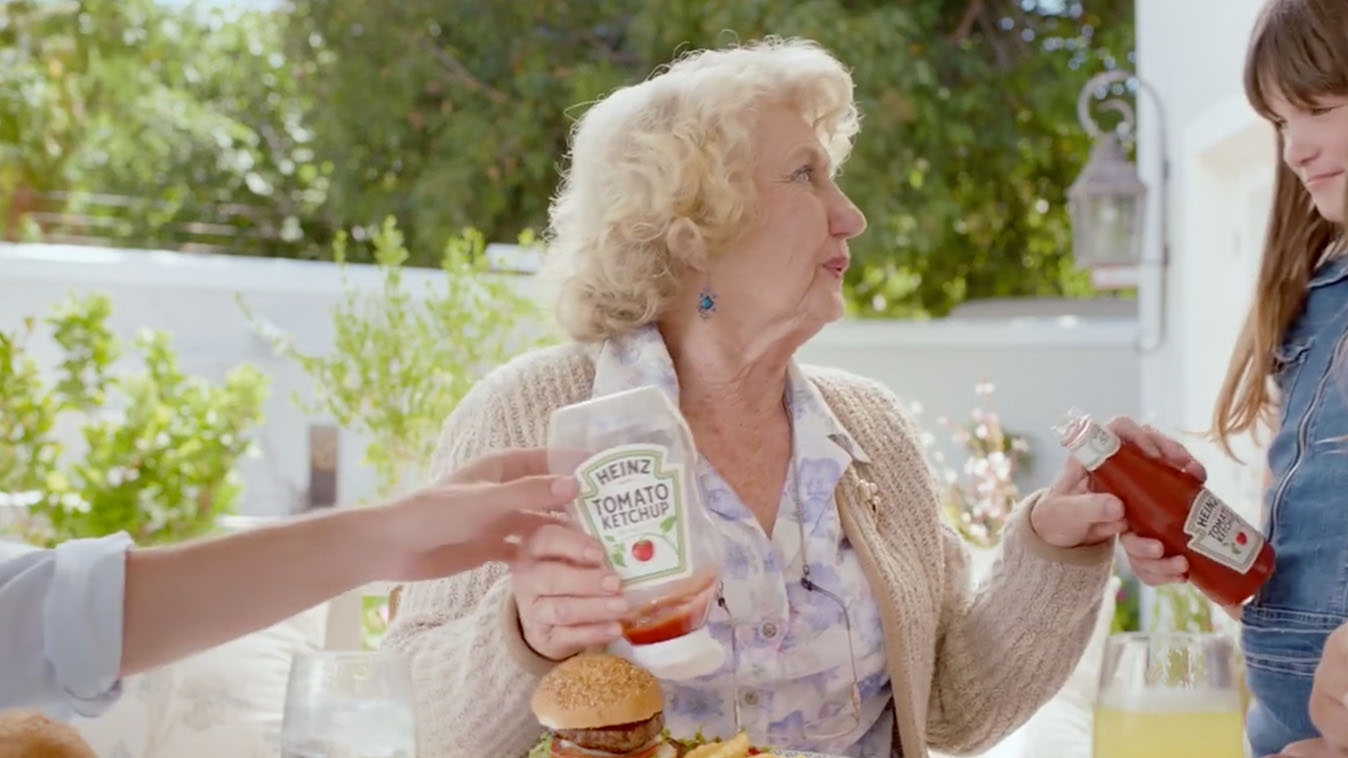 Why it matters: After a 16-year absence from the Super Bowl and lagging awareness for such an iconic American brand, "Hum" reintroduced Americans to what the brand was all about in a fun and emotional way. The Heinz bottle and the tap-tap to get the ketchup out is iconic and a ritual of using Heinz. Just like the Corona lime, we wanted Heinz to own that icon and ritual. "Hum" was one of the most well-received ads in the game. As part of the larger "Show Us Your Heinz" campaign, we also encouraged consumers to reconnect with Heinz by sending in photos of themselves with Heinz products and demonstrated how this product is part of the fabric of the country. And, for the first time in years, sales declines in Heinze began to reverse.
Porsche

Super Bowl LIV / February 2, 2020
The premise: For "The Heist," Porsche's first Big Game spot since 1997, we had to go big. Epic, even. The spot features a group of iconic Porsche vehicles, including the new fully electric Porsche Taycan, at the Porsche Museum in Stuttgart. It begins with a bit of intrigue as a masked figure is seen slipping into one of the vehicles and apparently stealing it from the museum. An action-movie worthy car chase ensues, featuring some of the most iconic Porsche vehicles of all time—including a Porsche tractor. At the end, there is a surprise reveal that this is just a little game the museum security guards play so they can drive these amazing machines.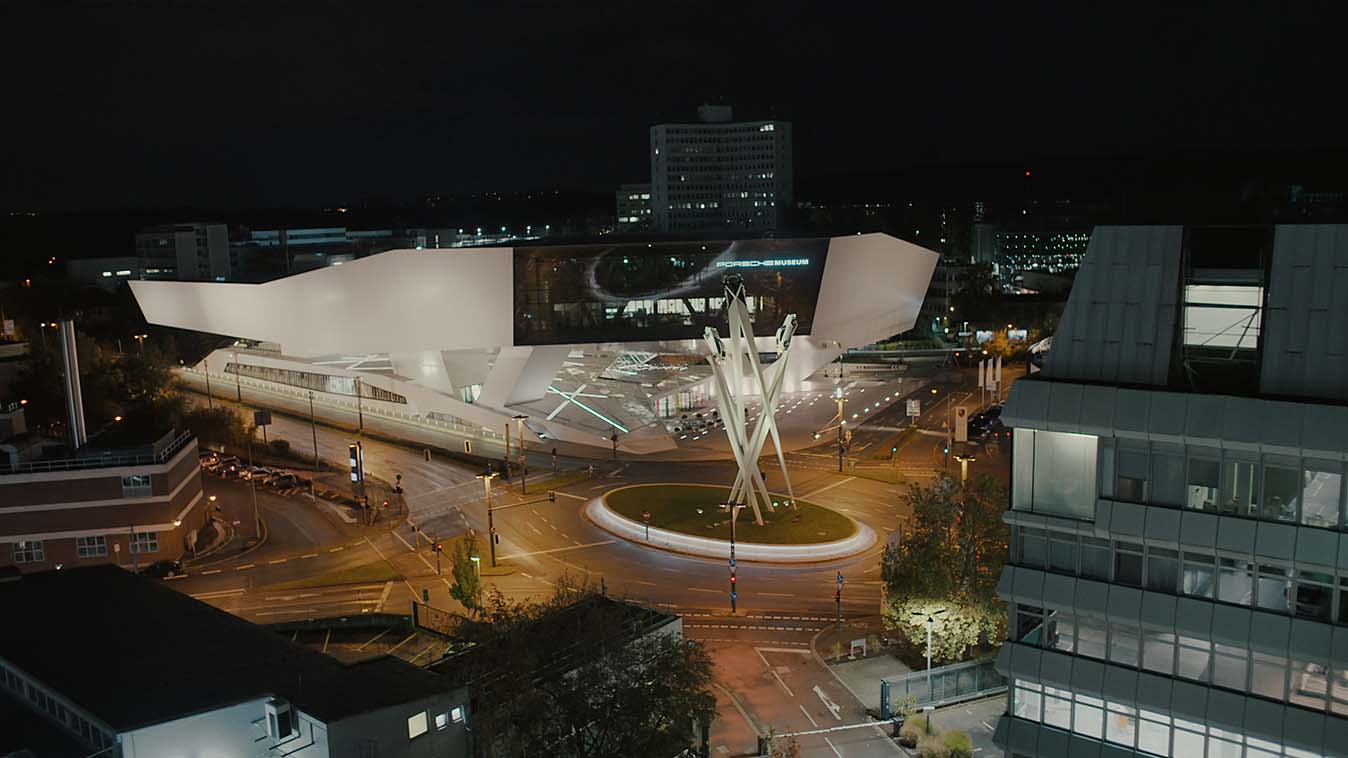 Why it matters: Every Porsche is innovative. Every Porsche is aspirational. In fact, Porsche is such an aspirational and innovative brand, it fills an entire museum to itself. In "The Heist" we wanted to show that Porsche can do what no other automaker can: assemble some of the most iconic cars of all time to help show off the Taycan as the newest icon. As a result, we delighted average game viewers and car nerds alike and Porsche experienced record-breaking results, driving demand and brand engagement. The Taycan also sold out with a packed "wait list" of Porsche enthusiasts ready to get behind the wheel.
Finally, not all ads are in the game anymore. With social media interaction more important than ever, last year we held an out-of-game activation for Corona using their "Football Hotline" spokesperson, Tony Romo. Since Romo was announcing the actual game and wouldn't be available to man our hotline, we launched "Romo Replacement," an online, social-focused campaign that invited fans to submit "auditions" to handle our hotline calls while Tony covered the game. With videos from Tony and some fun celebrity audition videos, Corona was able to be part of the game without an official spot, something brands are doing more and more to engage with consumers who are ready and willing to interact with brands during the game.