Red Pets vs. Blue Pets: Pet ownership across the political spectrum.
By Edward Otto, Junior Brand Planner 
Despite all the indicators that point out how divided our nation has become, one thing we can agree on is our love for pets. After this landmark year, we at C-K had politics on the brain…specifically pet politics. How do pet owners from opposite sides of the political spectrum feel about their furry friends?  
The short answer? They all agree that pets are family. But aside from that, where do they split? We dug deep on the topic in order to find the similarities and differences between Democratic and Republican pet owners.  
After all, we at C-K are obsessed with all things pets. Not only is this evidenced by the recent work we've done for our pet clients such as Cat's Pride, but also because many of us are loving pet owners ourselves. Passionate about helping our clients, we are always digging deep into their targets in order to scratch at what makes them tick.  
For additional information on the wide range of insights uncovered in our recent research study on pet ownership, American Pet Owners – September 2020, reach out to Betsy Brown. And continue reading below to learn more about the differences between Republican and Democratic pet owners.
Dogs are purple while cats lean blue.  
When it comes to pet ownership, Democrats and Republicans can agree on one thing…and that's dogs. Dog owners are just as likely to come from either side of the political spectrum. Cats, on the other hand, are slightly more likely to be found in Democratic homes.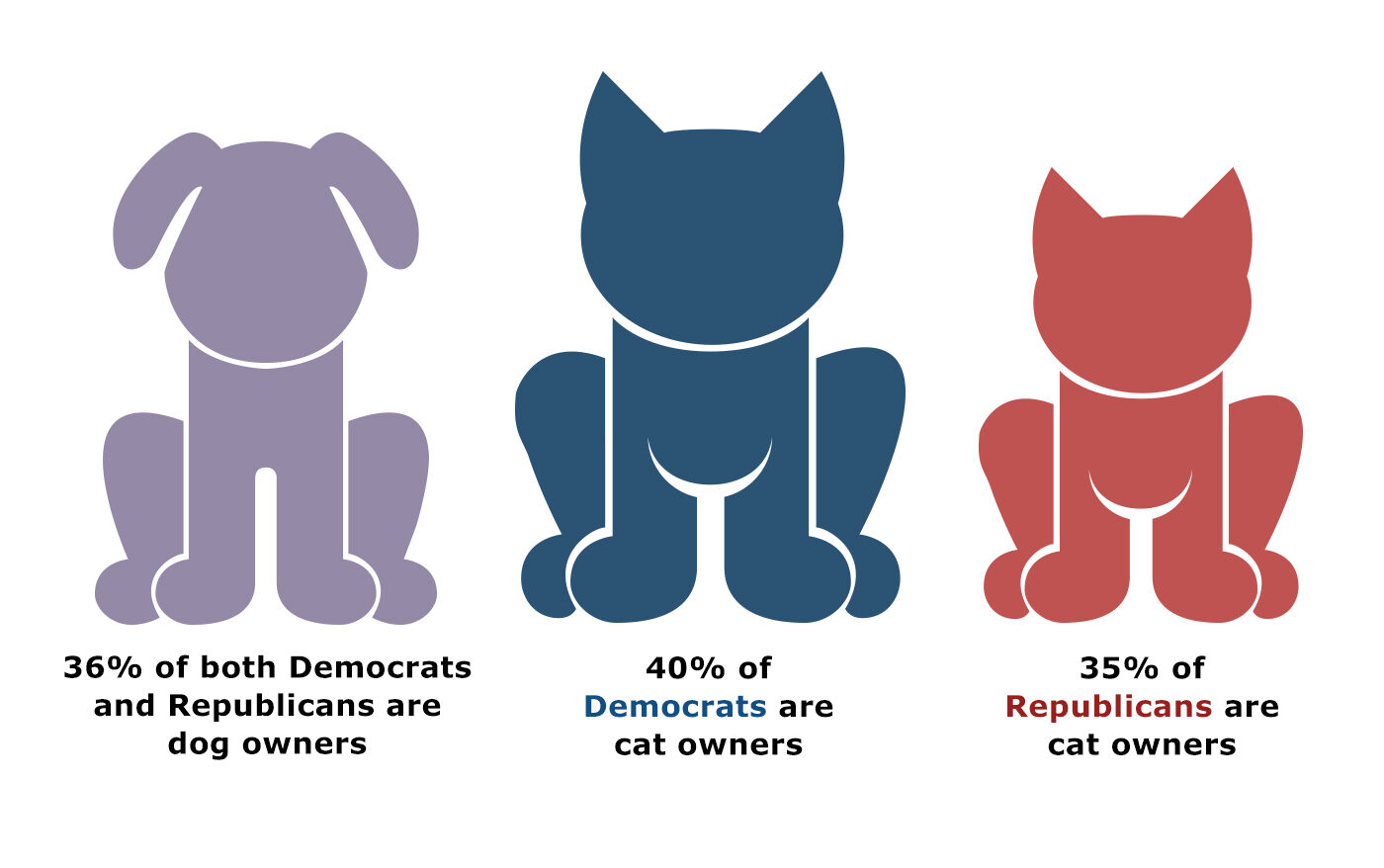 Where are both sides getting their pets?
Democrats are more likely to utilize humane societies or rescue shelters while Republicans are more likely to have purchased their furry friend at a pet store. Republicans are also much more likely to have gotten their most recent cat from a previous cat's litter.  
One thing to agree on: Pets are part of the family. 
Irrespective of political affiliation, the majority of pet owners agree that both dogs and cats are full-fledged members of the family. An equal amount pet owners from both sides of the political spectrum are willing to admit that their pet is actually the most important member of their family.  
The economics of spoiling pets. 
Whether it's a new toy, a few treats or even so far as a pet vacation, spoiling your pet is a great way to show how much you love them. While Democrats are slightly more likely to say they spoil their cats and Republicans are slightly more likely to say they spoil their dogs, how much are each group of pet owners really spending each month? In truth, Republicans, on average, spend more per month on spoiling their cats and dogs.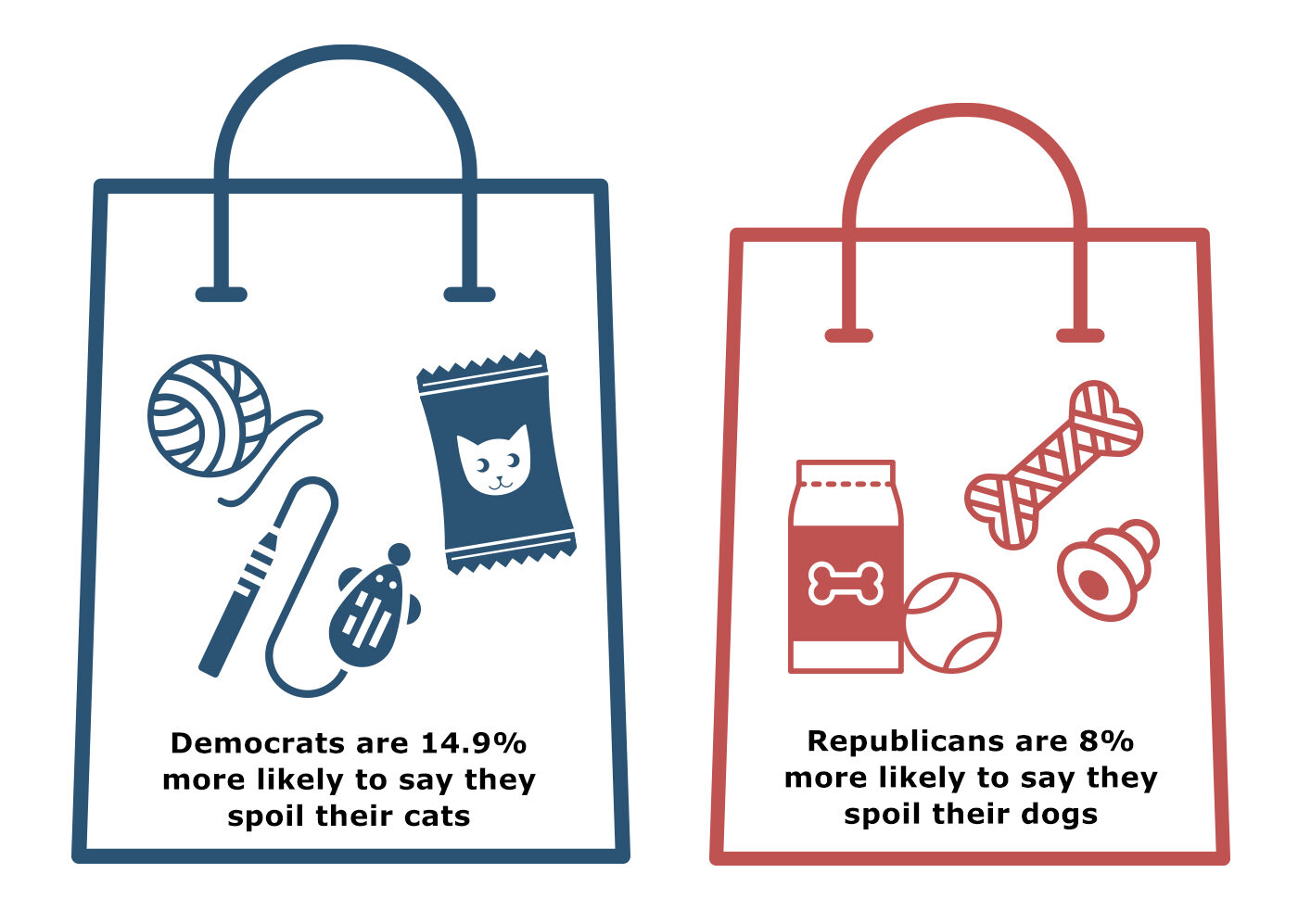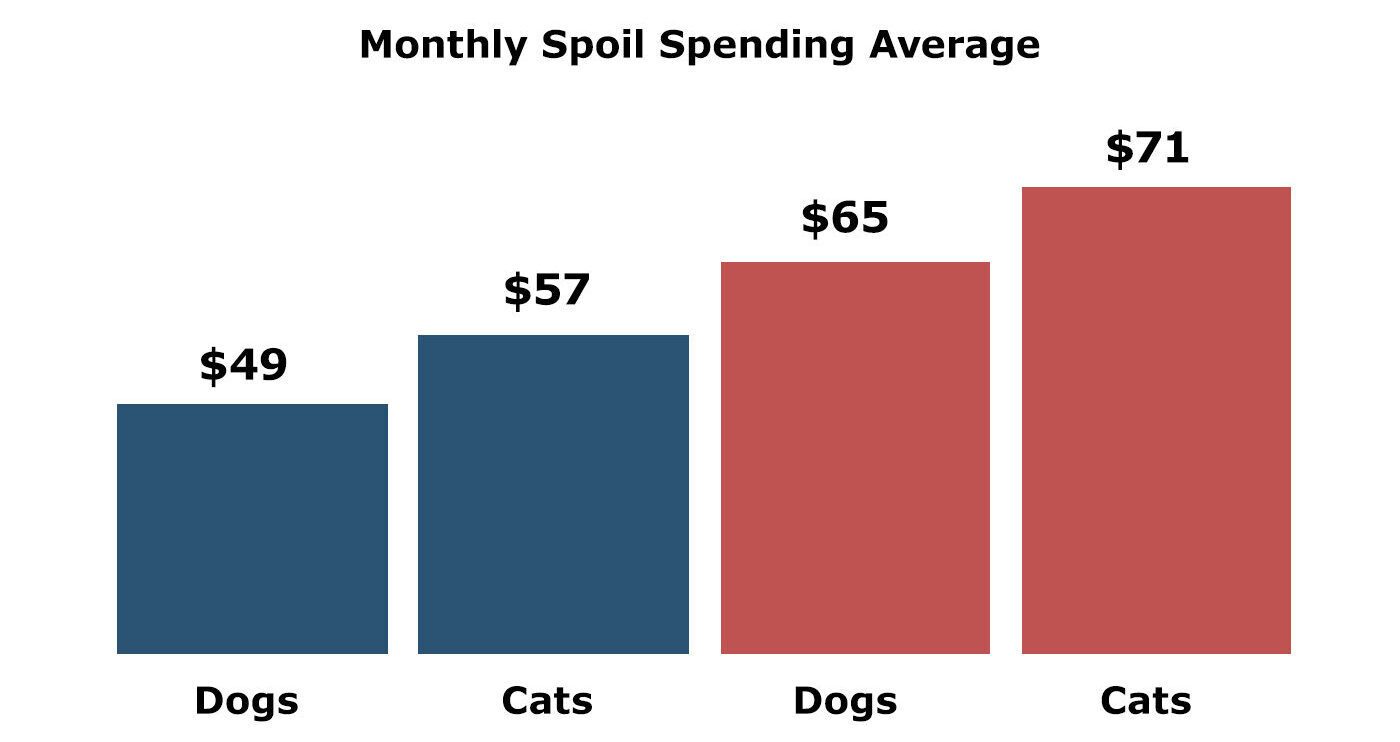 How Does Political Affiliation Affect Pet Shopping?
While shopping for pet food and pet supplies looks fairly similar peering across party lines, Democrats are more likely to be shopping for their pets at big box pet stores (e.g., Petco, PetSmart) and discount/dollar stores while Republicans are more likely to shop for their pets at outdoor stores (e.g., Tractor Supply, Fleet Farm) and slightly more likely to shop at boutique/independent pet stores.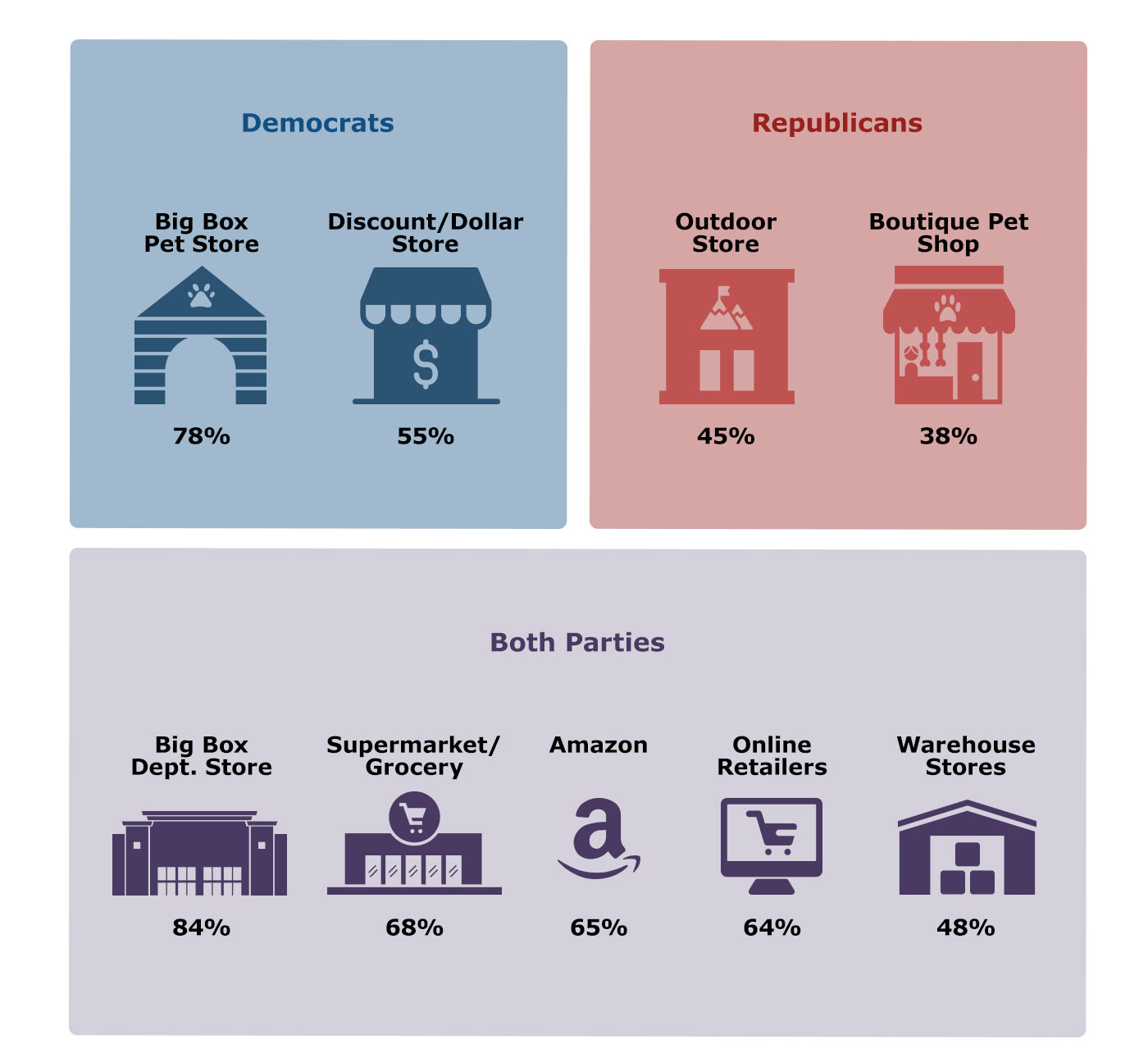 Democrats can't stop snappin' pet pics. 
While the majority of pet owners are bound to take photos of their furry family members from time to time, Democratic pet owners seem especially committed to getting the perfect picture of their pets. 
Sources of information split on the party line. 
As pet owners across the political spectrum research their pet's needs, they tend to go with sources of information that they trust. Our research shows that Democrats are more likely to trust their veterinarian's recommendation on certain issues while Republicans are more likely to turn to YouTube in search of answers.