Fortifying the Castle: COVID-19 changes up home improvement project plans for 2020.
By Lisa Rios, SVP, Director of Brand Planning; Scott Shulick, SVP, Group Planning Director; Edward Otto, Junior Brand Planner
Spring of 2020 saw the COVID-19 global health pandemic bring life to a virtual standstill for many Americans. From the middle of March until early May, most Americans lived in states with some type of "safer-at-home" order in place. During that time, the world shrank for many of us as we were asked to confine ourselves to our homes.
Despite some unwanted feelings of restlessness and cabin fever, the fact of the matter is most of us feel safer at home. Our homes are our castles, providing safety and comfort. During the pandemic, they also serve as our offices, school classrooms and gyms.
With added time at home came added opportunity to consider how to make our homes meet our wants and needs better. But did that time translate into motivation, plans and priorities?
We wanted to understand if the additional time spent at home drove a change in attitudes and behaviors around "fortifying our castles."
What mark will COVID-19 make on home maintenance and renovation for 2020 and beyond?
We decided to ask 1,000 homeowners (ages 18-64) how the pandemic was impacting their home improvement plans. Turns out, those plans have taken on increased importance.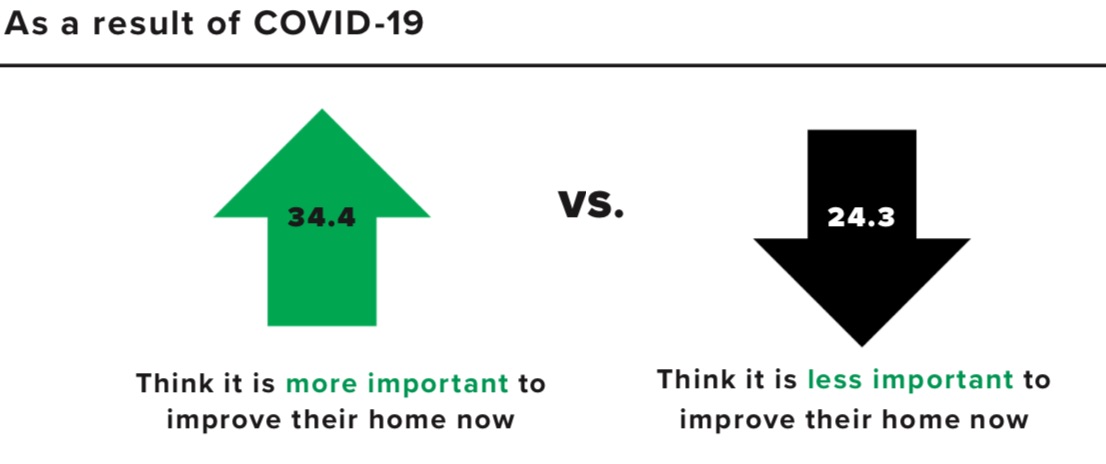 We also look at the types of projects they are taking on (e.g. remodel the kitchen, roofing, new floor, simple room refresh, etc.), who is doing which type of project (men vs. women), as well as how the economy and employment factors in to plans.
We even looked at their sources of inspiration. While home improvement television shows remain a favorite among male and female consumers alike, we learned men were more likely to find inspiration in friends' homes (37% vs. 22.9%) while women were more likely to use Pinterest (37.6% vs. 21.7%).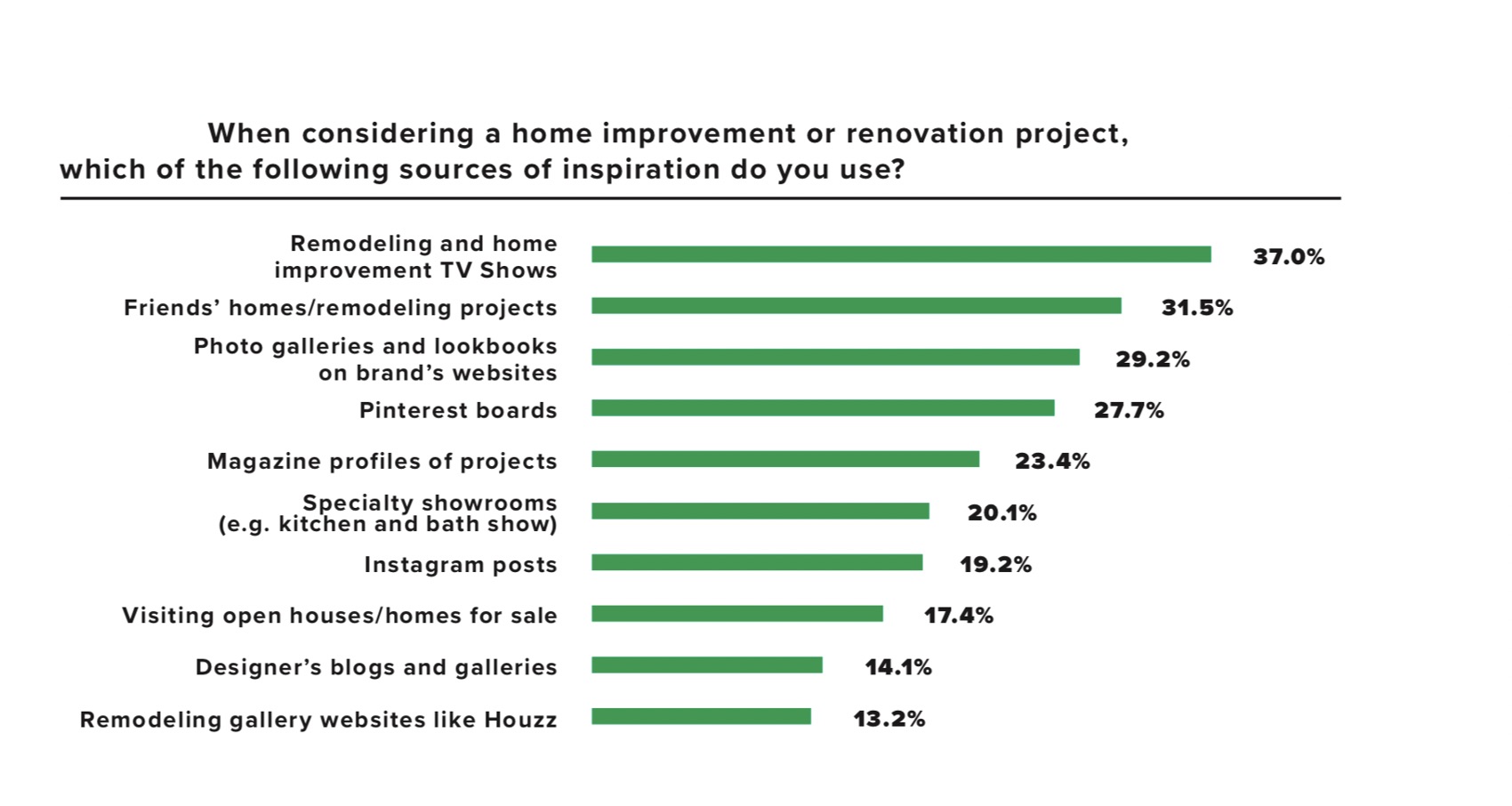 The lesson for marketers? Home improvement plans have shifted – so should marketing plans.
For the full report and to learn more about consumers' pandemic-influenced home renovation plans for 2020, reach out to bbrown@c-k.com.