C-K's Work/Life: Hannah Thulin of Ink and Adelaide.
C-K Work/Life features stories about the many hobbies, passion projects, side gigs, interests and hustles that C-Kers pursue in their lives.
PR/Social Supervisor Hannah Thulin has always had a love of art. She's gone from drawing cards as a kid to learning calligraphy and hand lettering. She now creates cards, invitations and artwork with Ink and Adelaide. Naming it after her grandma is a nod to her family's love of art. She brings that personal touch to her work, creating beautiful items as a way for people to connect.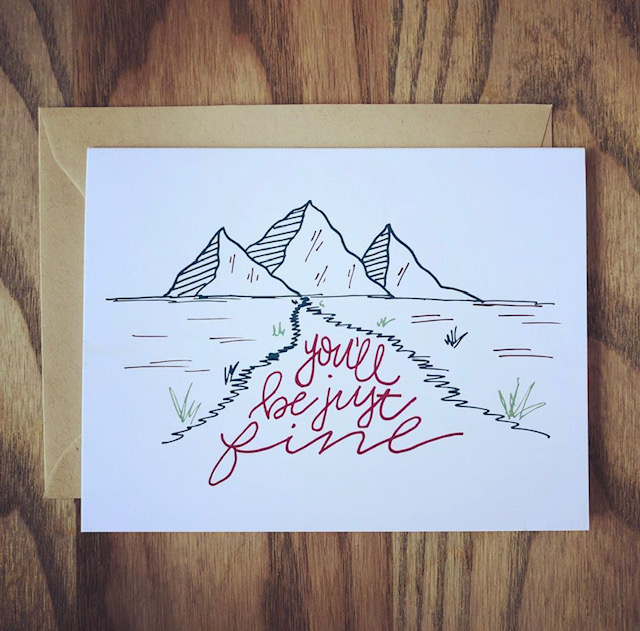 What kind of cards do you make?
I create a mix of greeting cards, invitations and custom artwork.
When and why did you decide to make cards?
I always loved to draw and paint as a kid, and would make my own handmade cards for family and friends' birthdays. I'd say that's where it got started, but it really took off when I taught myself calligraphy and modern hand lettering. Once I started that, I worked on a number of friends' wedding invitations (addressing envelopes and designing stationery) and then added cards and other kinds of artwork.
How do you find time for this while working at C-K? 
It's a challenge sometimes, but usually I end up working on my design projects in the evenings or on weekends. Although I've been able to commission items I've created, it's really a hobby first, so that fuels me to find the time.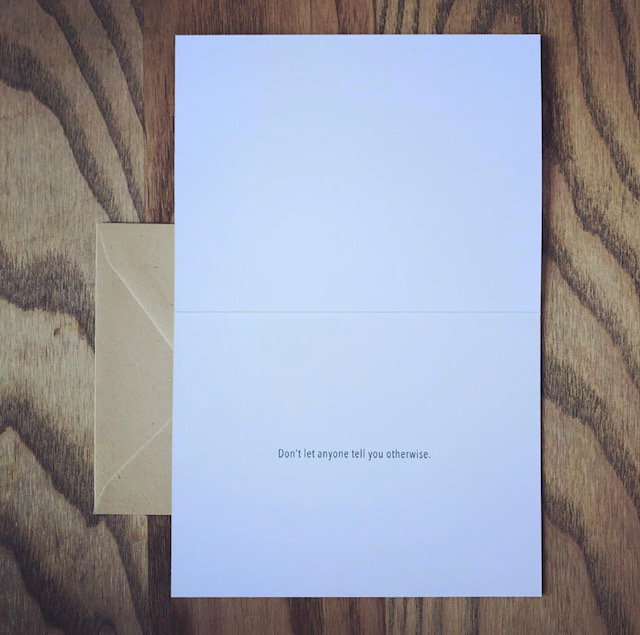 What inspires you to keep working on your cards?
It sounds cliché, but life inspires me! For example, lately I've been really into creating encouragement cards. There is so much heaviness going on in the world today, in big and small ways, so I think the act of sharing a sweet encouragement with a friend or loved one can mean so much when things are hard. I also get a lot of inspiration from song lyrics and being out in nature.
Has this helped you in your life at C-K?
I think holistically, having a hobby you are passionate about outside of work is really healthy and important. For me I like having a creative outlet and a space to let my mind wander. By doing this through my design work, it allows me to have a clear mind each day when I begin my work at C-K.
What is the best piece of advice you received about your career? 
Just get started! It sounds so simple, but I think especially with a creative business it's easy to hold onto projects until they are "perfect." But, then you end up not sharing or creating anything at all! Especially in the beginning it's important to just put your work out there and build the foundation. This principle applies to my PR career as well – it's better to just put yourself out there and get started on where you want to go rather than waiting until everything is in a place you think it should be.
How has COVID-19 and working from home affected your business, if at all?
For my design work, COVID-19 has actually helped things in a weird way. I've been more inspired by everything happening in the world and by being home more often I'm naturally finding more time to work on creative projects. People are also searching for more ways to connect with each other from afar, and something as simple as a snail mail greeting card can be a little bit of personal connection that we've all been craving.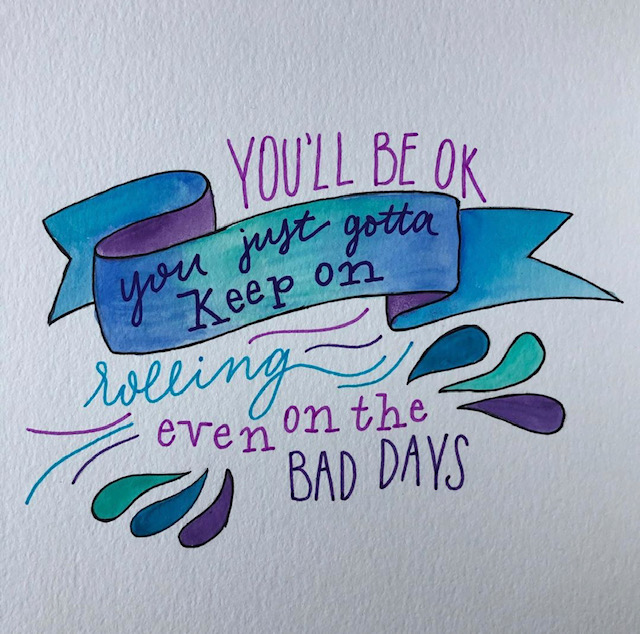 Where can we find your work?
Because I'm really just starting out, most of my business to date has been shared through word of mouth and via friends and family, so I don't have a huge online presence at this point (which is shocking coming from someone who works in PR/social!). However, you can check out my business Instagram that will give you a sense of some of my previous pieces and style: @inkandadelaide.
If you're interested in commissioning something from Hannah, you can reach her at inkandadelaide [at] gmail [dot] com.