Home sweet home improvement.
By Lisa Rios and Dave Brazier
Residential home remodeling has become big, big business.
Data from the National Association of Home Builders show that the home Remodeling Market Index (RMI) is at historic highs. The Joint Center for Housing Studies at Harvard University predicts that remodeling will peak in 2017.
One force at play is HGTV culture—a phenomenon that some real estate professionals say has forever changed our expectations. Tammy Herpel, a real estate agent and architect in Milwaukee explains, "These days, there's no such thing as a move-in ready home. Every buyer wants to re-create some of the fantasy they've seen on the home shows." Throughout the U.S., there are growing cottage industries of handymen, home stagers and resellers of furniture and home décor. Among millions of homeowners, remodeling has emerged as a weekend hobby.
Our own national study supported this notion: Of the homeowners we surveyed, two-thirds plan to make changes to their homes over the next 12 months. We dug a little deeper to understand who these people are and what drives them.
Who has renovation fever?
Renovation and remodeling is much higher among homeowners 21-54 with kids and with those who anticipate selling their homes.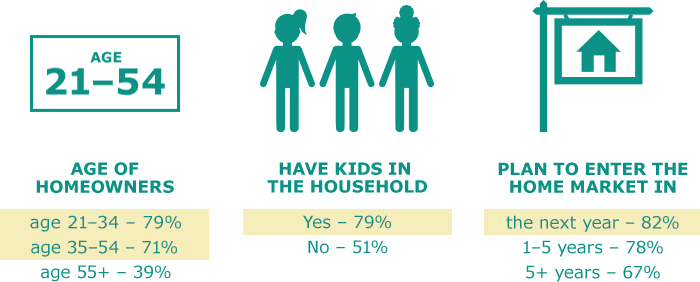 What's driving the need for change?
Homeowners' reasons for renovating seem almost as varied as today's choices in kitchen countertops. Still, we see some interesting themes in the data—particularly in maximization, customization, beauty and luxury.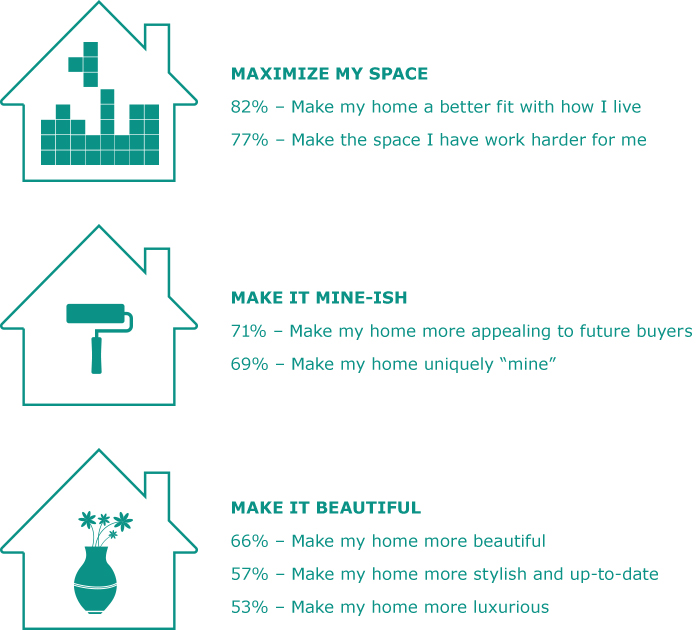 What projects are on the horizon?
Homeowners are planning a wide variety of remodeling projects for 2017, both small and large.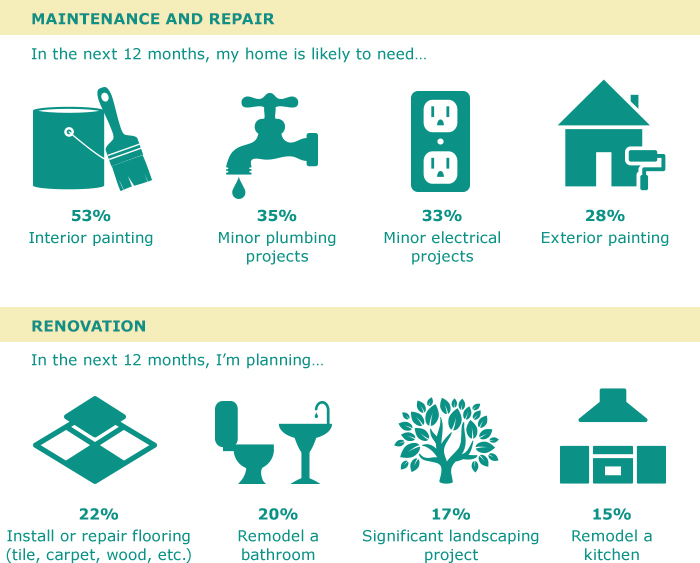 What does this mean for marketers?
Help homeowners live bigger.

As we reported in our study on tiny homes, young homeowners in particular are looking for ways to add comfort, convenience and utility to spaces that are often smaller than they would prefer. That presents a huge opportunity for companies to endear themselves to first- and second-time buyers with products, services and technologies that help them make the most of the home they have.

Cater to their mobility.

Across homeowner demographics, both selling and buying have a strong correlation with home renovation and decorating projects. Naturally, there are projects that owners cannot take with them. But for smaller projects, we can think in terms of temporary tattoos. Can we build brand value by helping homeowners customize spaces, furniture and decor in ways that are removable and portable to their next homes?

Seize the moment—and the season.

There's no question that low interest rates and a strengthening economy have helped boost home remodeling—but there's no guarantee those conditions will continue through the calendar year. Another thing to keep in mind is the upcoming tax season. Consumers love funding home projects with their tax refunds, and there are online resources that give advice on the subject. Considering the state of the industry, we expect spring 2017 home renovation to come in, and go out, like a lion.