Is your CPG brand set up for post-COVID e-commerce gains?
We all know that the pandemic drove consumers online like never before, with many making grocery purchases through e-commerce for the first time. Last year, overall grocery e-commerce usage and sales skyrocketed, with sales increasing 54% to reach $95.82 billion.1 But even as the pandemic begins to wane, for 75% of consumers, online grocery shopping is here to stay.2
With a range of CPG clients, Cramer-Krasselt's e-commerce practice, C-K Commerce, helped brands stay ahead of the curve before and during the pandemic. Now, as we prepare our CPG clients for the post-COVID e-commerce economy, here are four key learnings that brands can take into the months ahead and continue to capitalize on the gains made during the pandemic.
Four overlooked drivers of growth in CPG e-commerce programs
1 / The Right Data Strategy
One myth about e-commerce is that it's only good for reaching existing shoppers. Our success debunks that myth. In fact, we found that e-commerce also drives frequency and incrementality if you employ a data strategy that evaluates the whole ecosystem.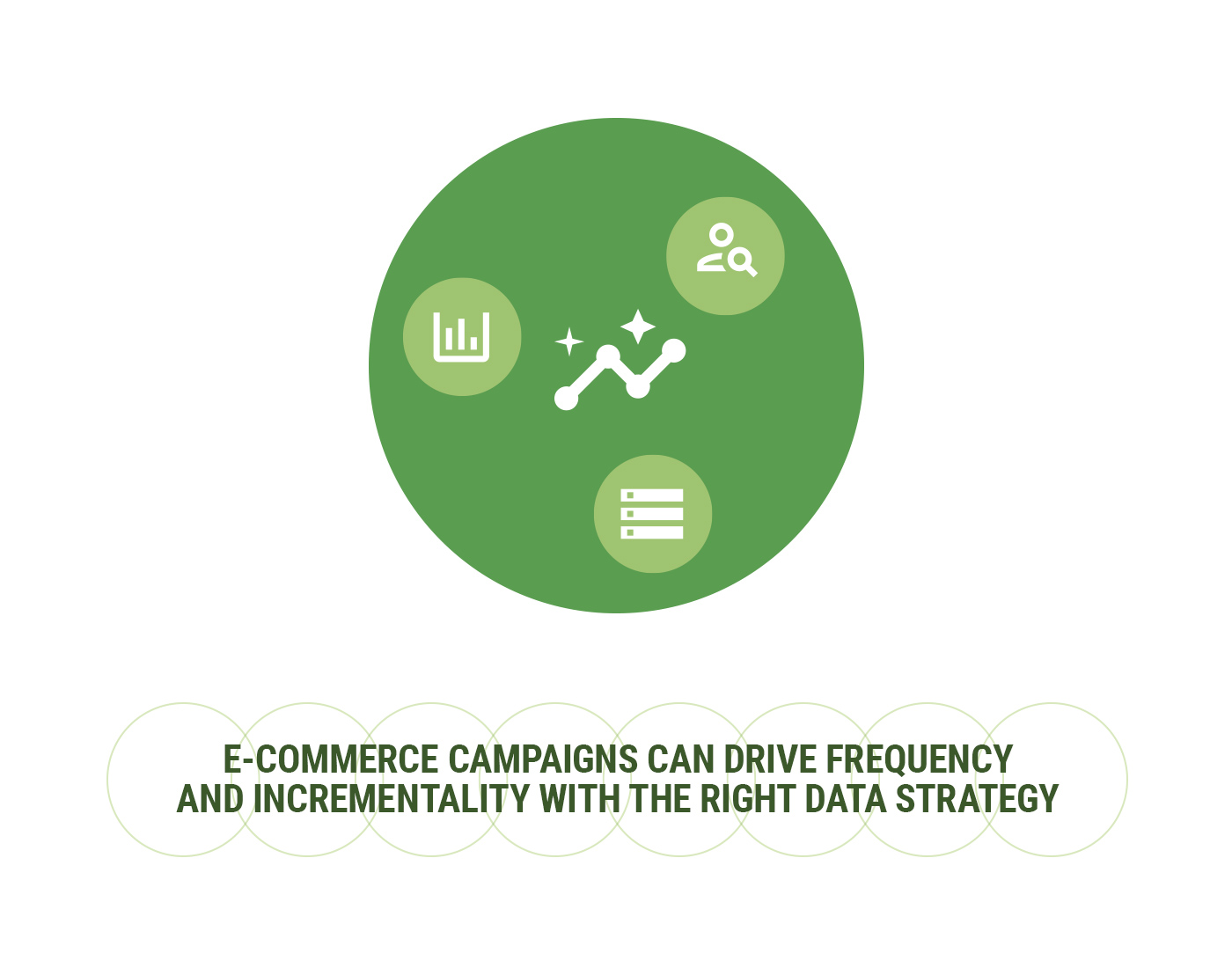 By tapping into previous purchase data and combining that with usage duration data, we've increased frequency among current purchasers by more than 20% for our CPG clients. Additionally, this approach brought more shoppers into the fold, including new, competitive and lapsed purchasers. A comprehensive prospecting data strategy, including tactics like complementary aisle targeting, has increased incrementality for C-K Commerce clients by as much as 65%. With a robust data strategy that finds the right shoppers, you can have it both ways – increasing frequency and incrementality.
2 / Self-Serve Campaigns
There are more ways than ever to activate grocery e-commerce buys – networks, platforms and retailers. We partner with retailers on both managed service buys and self-serviced buys across platforms like Kroger, Instacart and Walmart.
How do we do it?
Our e-commerce experts aren't siloed into a buying group, they're part of the core team. That means they know our CPG clients' strategies as deeply as the planning teams. These specialists are tuned into shopping trends and performance data, testing and optimizing in real time. Additionally, with the unpredictable landscape, it's critical that we constantly maximize current platforms while evaluating new players to bring beta opportunities and unique reporting capabilities to clients.
3 / Shoppable Experiences
With 65% of consumers continuously adding to their online carts throughout the week, brands have an opportunity to capitalize on this "always-on" shopping behavior.3 To create more shoppable experiences, we pinpoint where additional add-to-cart opportunities will drive sales.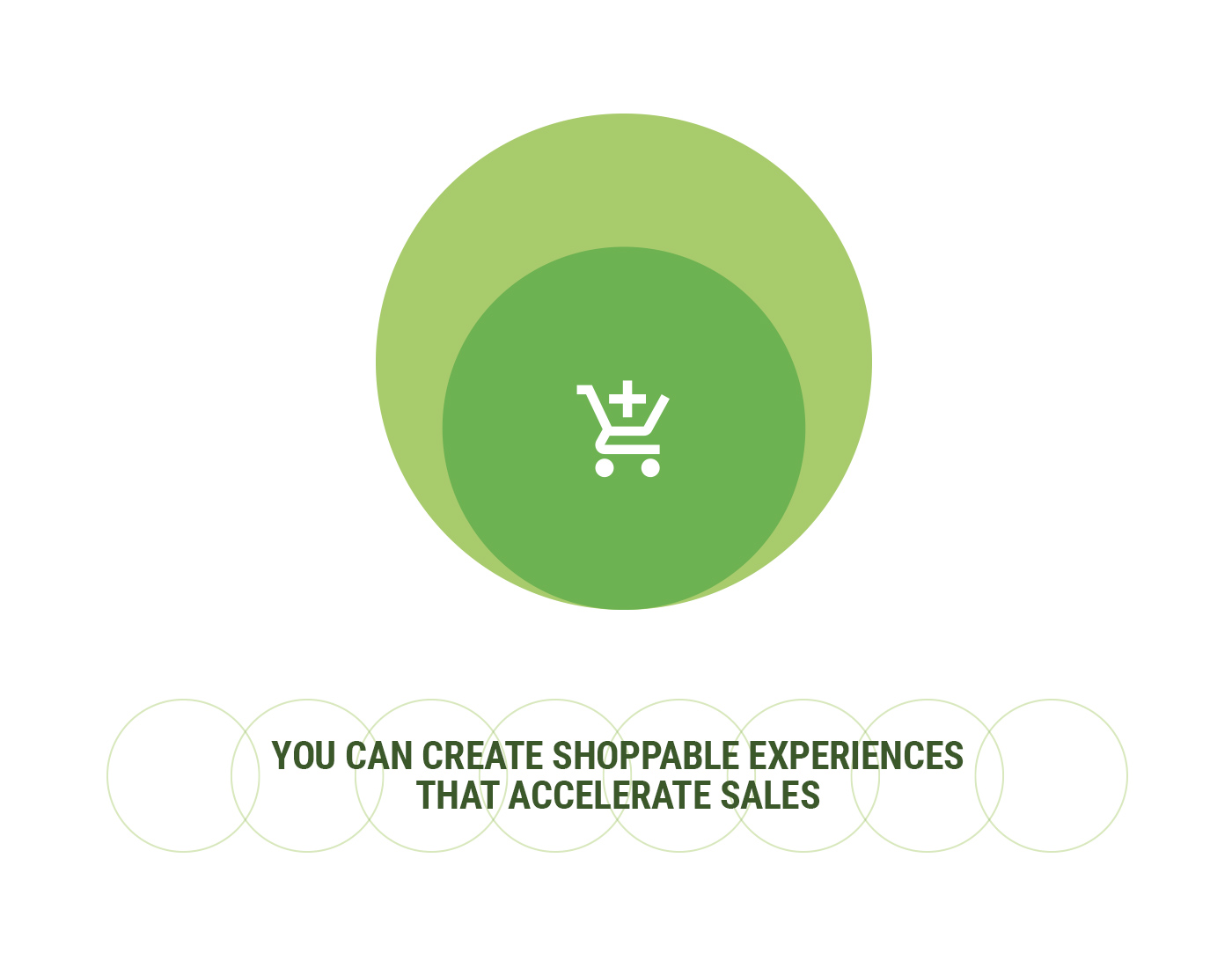 As a result, we've seen nearly one-third of active shoppers add products to cart from shoppable experiences on our clients' sites. As we reimagine e-commerce for CPG clients, it's important to remember it's not only about what you can buy, but how you create experiences that drive sales.
4 / Online + In-store
In the "new normal," it won't be either/or for online or in-store grocery shopping. Given half of consumers are doing both, it's critical to understand how the virtual and physical aisles work together.4 In fact, our practice has seen that online influences in-store behavior, with upwards of 25% of in-store purchases attributed to e-commerce exposure. One way we harness the full e-commerce opportunity for clients is using multi-disciplinary experts who have a deep understanding of shopping trends and retailer data. This enables us to build omni-channel plans that work both sides of the aisle, whether that is activating a real-time, programmatic push of discounts while in-store or integrating dynamic planning tools across owned channels. If your agency isn't already taking advantage of the increasingly reciprocal nature of online and in-store grocery shopping, why not?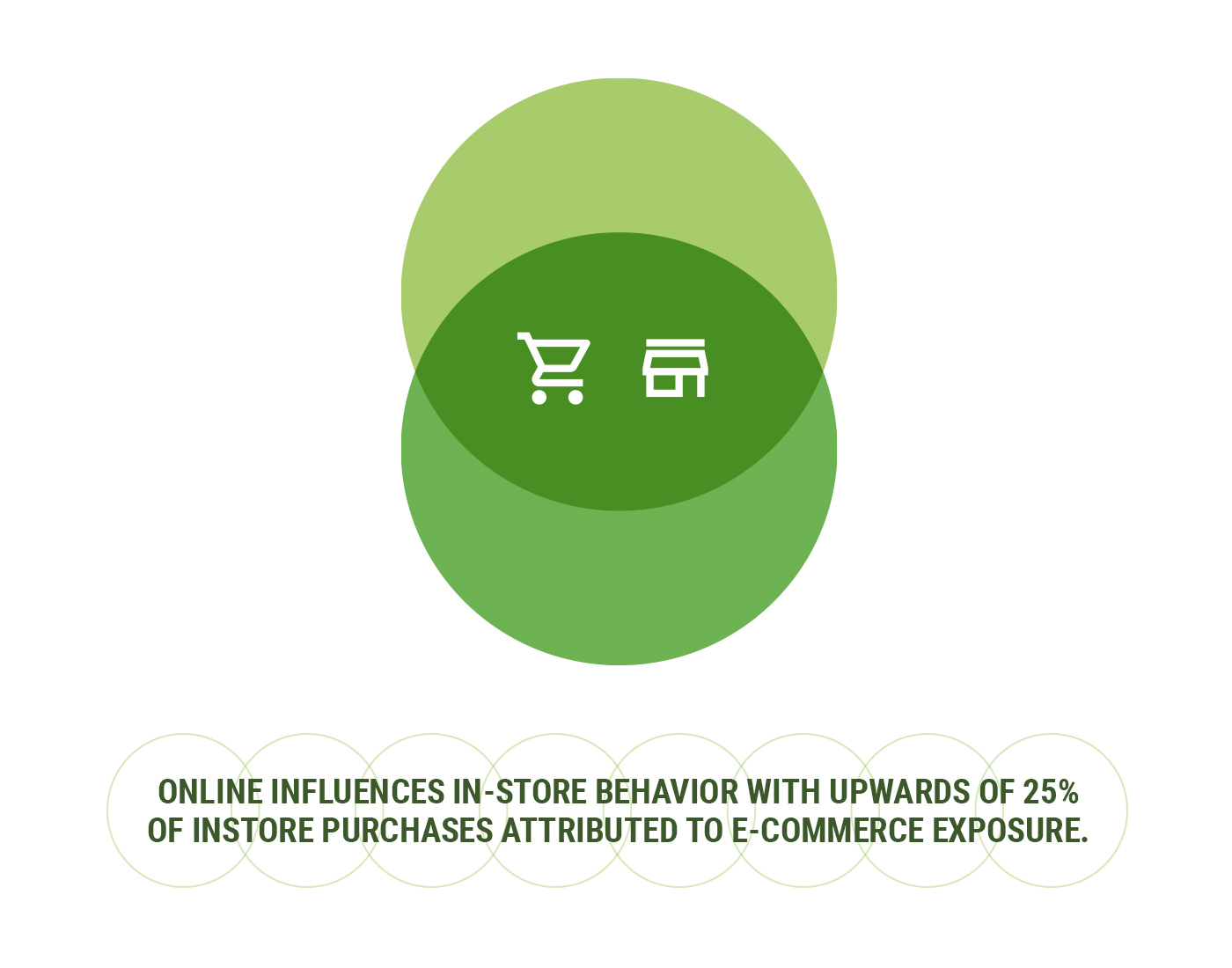 Mastering the grocery e-commerce ecosystem is no longer an option for CPG brands. To do it right, you need a truly interconnected approach that works across the entire ecosystem. With C-K Commerce, you get the power of interconnected thinking with deep e-commerce expertise that can help your brand win at every point in the shopping journey.
To learn how C-K's e-commerce services team can help your brand, contact Stephani Estes.
1. eMarketer "Online grocery sales grew 54.0% in 2020 to reach $95.82 billion." Feb. 2021.

2. Progressive Grocer, "How Grocers Need to Adapt Now." Apr. 2020.
3. Chicory, "Survey: Online Grocery Usership Changes Year Over Year." Feb. 2021.
4. Grocery Dive, "More consumers are shopping both online and in-store." July 2020.