Air fryers: Despite fanaticism, are they just another fad?
By Edward Otto, Junior Brand Planner
To learn more about the wide range of insights uncovered in our recent research study on small appliances, "Small Kitchen Appliances – February 2021," reach out to Betsy Brown.
Coming out of the holiday season, the C-K brand planning team had a few new waffle makers and one popcorn popper in desperate need of regifting. With small kitchen appliances on our minds, we spent the beginning of 2021 conducting a consumer research study on Americans and the small appliances that line their counters, cabinets and pantries. One of the most surprising things to come out of our research? People are absolutely nuts for their air fryers.
In the past year there has been a notable rise in air fryer ownership. Nearly 10 million units were sold in the US alone back in 2019. From being one of the top holiday gifts last season to garnering a cult-like following on TikTok, the air fryer has certainly cemented itself as one of the hottest appliances in recent years.
But as the air fryer makes its way into more and more homes, we at C-K wondered if its rise will be a meteoric one (quickly disappearing in the next few years)? Knowing that we have seen hot appliances of the past like the infamous Instant Pot fall into fad status, we wondered if the air fryer will be the next victim?
People are (Curiously) Passionate About Their Air Fryers
It is no secret that the air fryer's popularity has been continually rising. With growing numbers of owners, there are bound to be some happy air fryer users. But our research uncovered a level of air fryer fanaticism that's unparalleled in the world of small kitchen appliances.
In addition to being the third most common kitchen appliance in respondents' homes, air fryers were far and away the most bragged about appliance, the least shared, the most photogenic and, as odd as it sounds, the most likely to receive a eulogy upon their passing.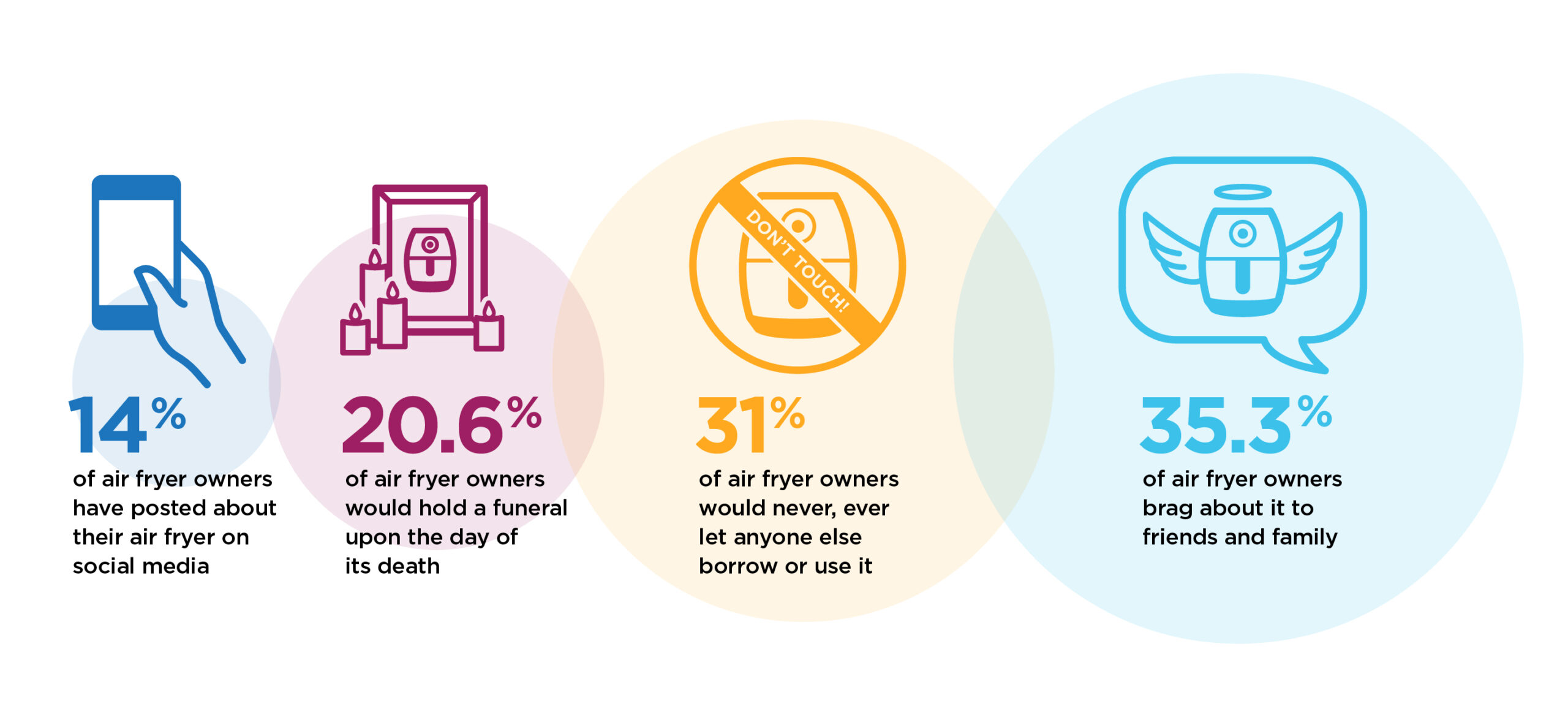 Air Fryer Fans Are on a First Name Basis
How strong is the bond between man and machine? Roughly 11% of small kitchen appliance owners have a pet name for their air fryer. Here are a few of our favorites: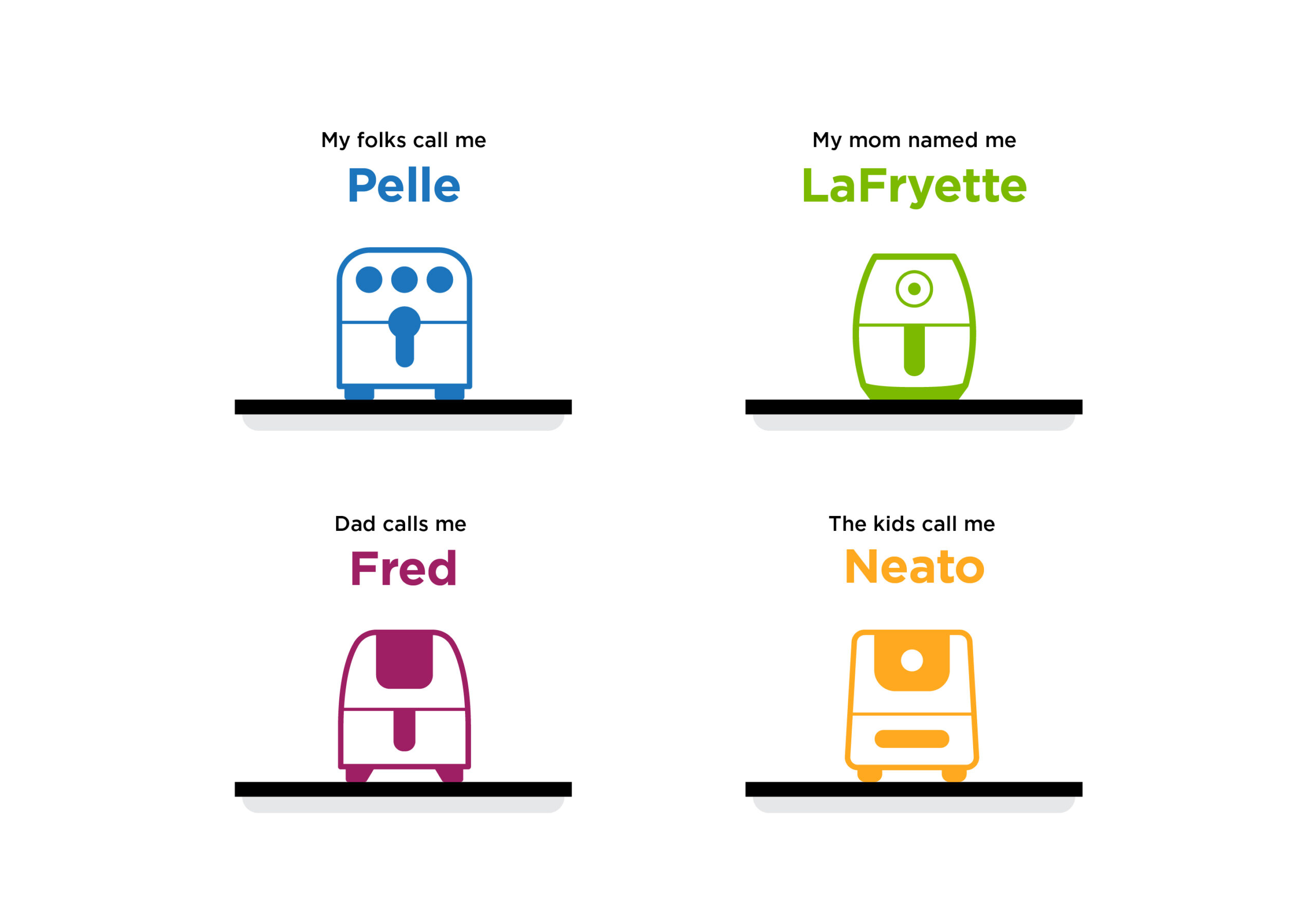 When it Comes Time to Commit, Air Fryer Fans Get Cold Feet
How would appliance owners respond when it finally came time to settle down with their one true love? Curious ourselves, we asked respondents which they would marry out of all their appliances. Surprisingly, the humble slow cooker – one of the most no-frills, old-school appliances in the kitchen – came out of nowhere to the top of the ranks and found its way into the hearts of appliance owners.
While the air fryer came in at a close second, appliance owners were unable to take the next step and declare the air fryer to be their most beloved kitchen tool.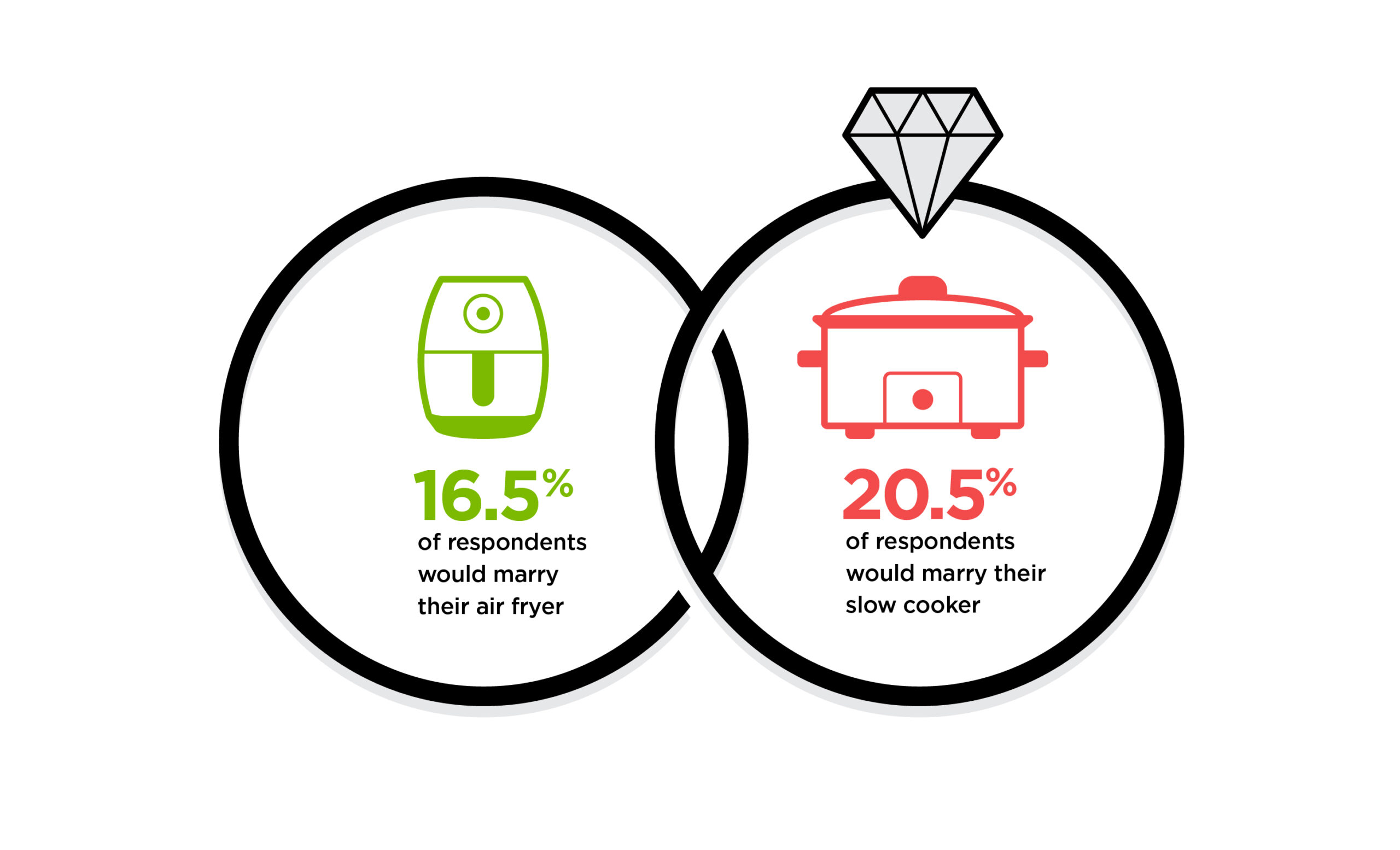 When Do Small Appliance Owners Catch Feelings?
What's inhibiting people's commitment to certain appliances? Perhaps they know in their heart of hearts that some appliances are just fads. Analysis of respondents' love for their air fryer or slow cooker reveals two diverging tales of love. Much like the appliance's functionality, love for air fryers is just a flash in the pan; owners totally fall head over heels in the first six months, but the longer they spend together, the love gradually cools.
We see a similar story with Instant Pots, a fad appliance of the past. Love for the Instant Pot is hot and heavy; passion builds and builds until, with a pop, the attraction is expelled. Conversely, slow cooker love is not hurried but rather a slow burn; while owners may not be infatuated from the beginning, their love continues to grow gradually.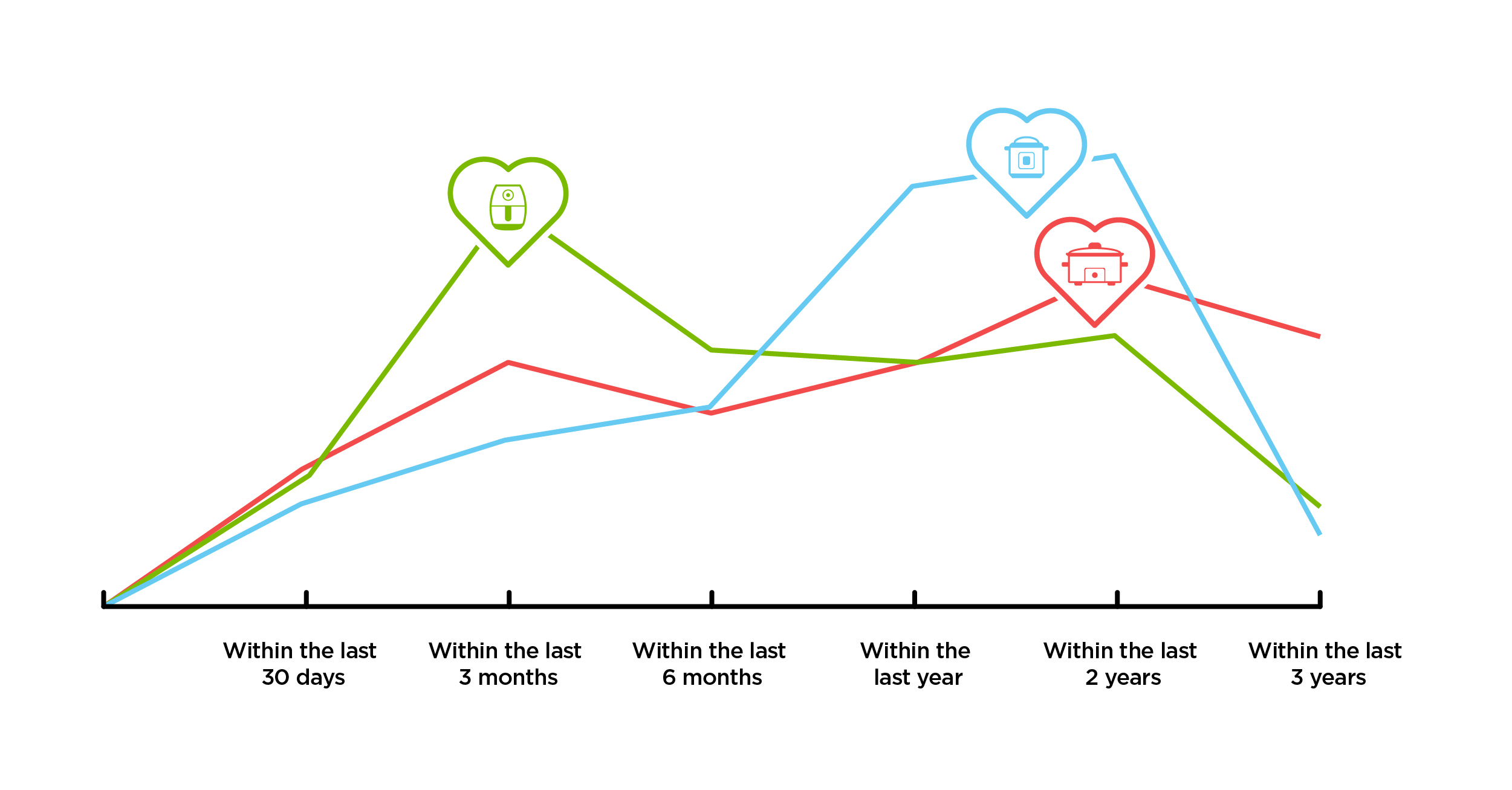 Where is the Air Fryer Destined? Our Best Guess Points to the Pantry.
As air fryer passion fades over time, we expect that it is likely to lose its spot on the most coveted piece of appliance real estate, the kitchen counter. Air fryers purchased in the last year are significantly more likely to take up space on a kitchen countertop compared to those purchased 2-3 years ago.
This notable shift mirrors the fall from popularity that Instant Pots have experienced in past years. Despite being one of the most popular kitchen appliances in 2018, Instant Pots have vanished from the kitchen countertops of long-term owners. While over 40% of Instant Pots purchased in the last year are located on kitchen counters, a significantly smaller percentage remain on countertops 2-3 years later. Meanwhile, despite being the most beloved kitchen appliance of all, the majority of slow cookers will live out their lives without ever being a fixture of the countertop.