C-K pushes 'Love is Pretty Cool Pops' for Pride Month.
Reel Chicago – June 7, 2019
LGBTQ+ Pride Month is celebrated in the month of June to commemorate the Stonewall Riots that occurred in Manhattan exactly 50 years ago and to recognize the many contributions the Lesbian, Gay, Bisexual, Transgender and Queer community have made in society.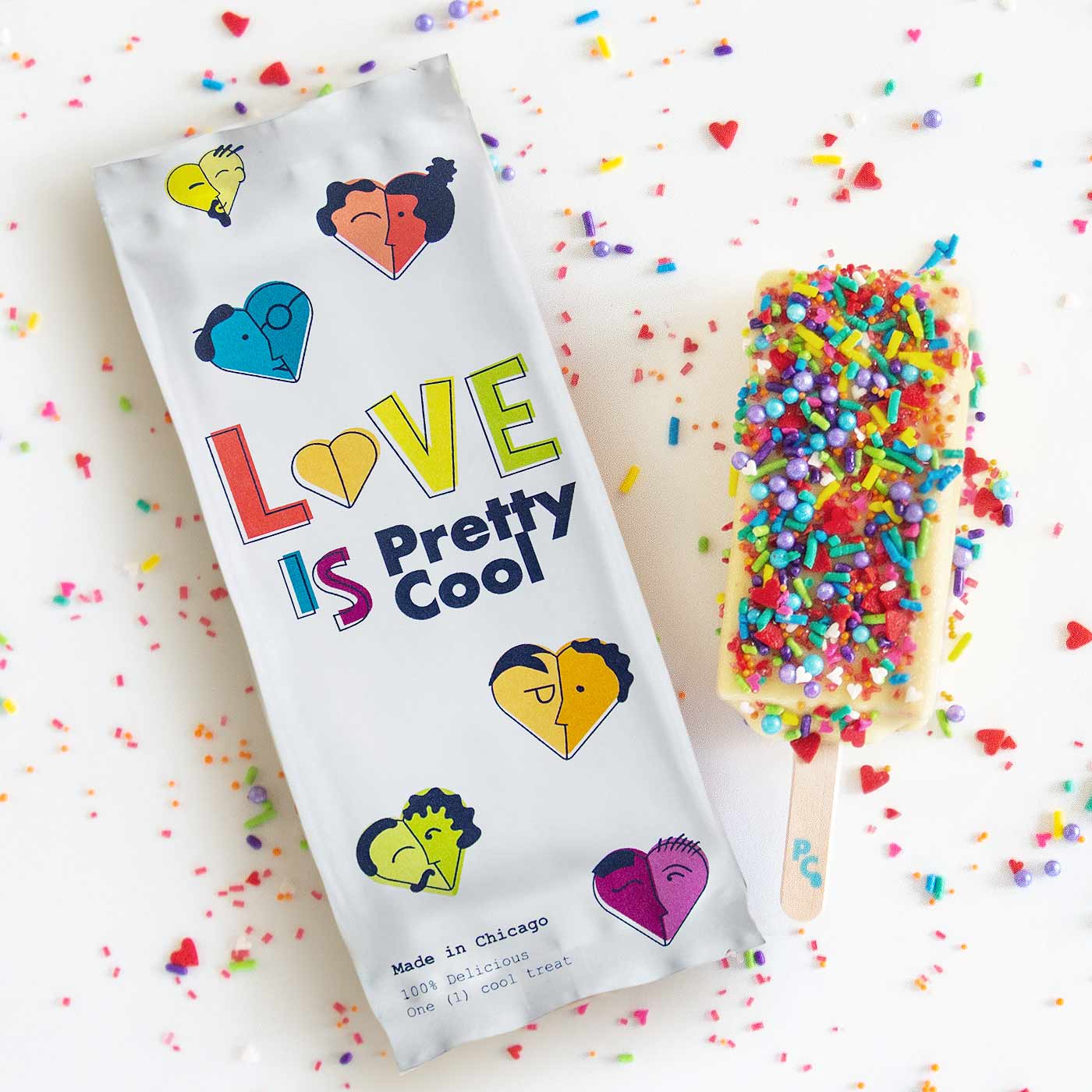 In honor of Pride Month, Pretty Cool Ice Cream, located in Chicago's Logan Square neighborhood and led by two-time James Beard Award finalist Dana Cree, has created the Love is Pretty Cool Pop, a custom ice cream treat available during June.
For all the pops sold, Pretty Cool will be donating the proceeds to Center on Halsted, the Midwest's largest LGBTQ+ community center. Center on Halsted provides a variety of services to more than 1,000 community members every day, including but not limited to rapid HIV testing, group therapy, vocational training, sports activities, cooking classes and more.
To bring the Love is Pretty Cool Pop to life, Pretty Cool teamed up with Chicago-based advertising agency C-K (Cramer-Krasselt).
"We wanted to show our support for the LGBTQ community during Pride Month in a meaningfully way that doesn't simply co-opt it," noted Cree. "At Pretty Cool, we can do that through our ice cream to raise important funds for Center on Halsted which provides valuable services and holds space for the community in Chicago."
As part of its dedication to the local community, Pretty Cool regularly creates a special bar to benefit a local charity. Recent charities include the National Multiple Sclerosis Society for the month of March and Pilot Light Chefs, an organization that works in Chicago schools to help children develop healthy relationships with food, during the month of May.
The team at C-K got involved after one of their Creative Directors had his daughter's birthday party at Pretty Cool.
"At C-K, we had already been talking about a project for Pride Month that would allow us to lend support to the greater Chicago LGBTQ community but also show support for C-Kers who are part of that community as well," said Brandon Ireland, creative director at C-K. "During my daughter's party, it struck me that Pretty Cool would be great to work with and help us realize some of our ideas."
C-K created the Love is Pretty Cool Pop packaging along with the Pop's website LoveIsPrettyCool.com, stickers, buttons, temporary tattoos and t-shirts. The agency donated all the items which all are being used in fundraising activities to benefit Center on Halsted.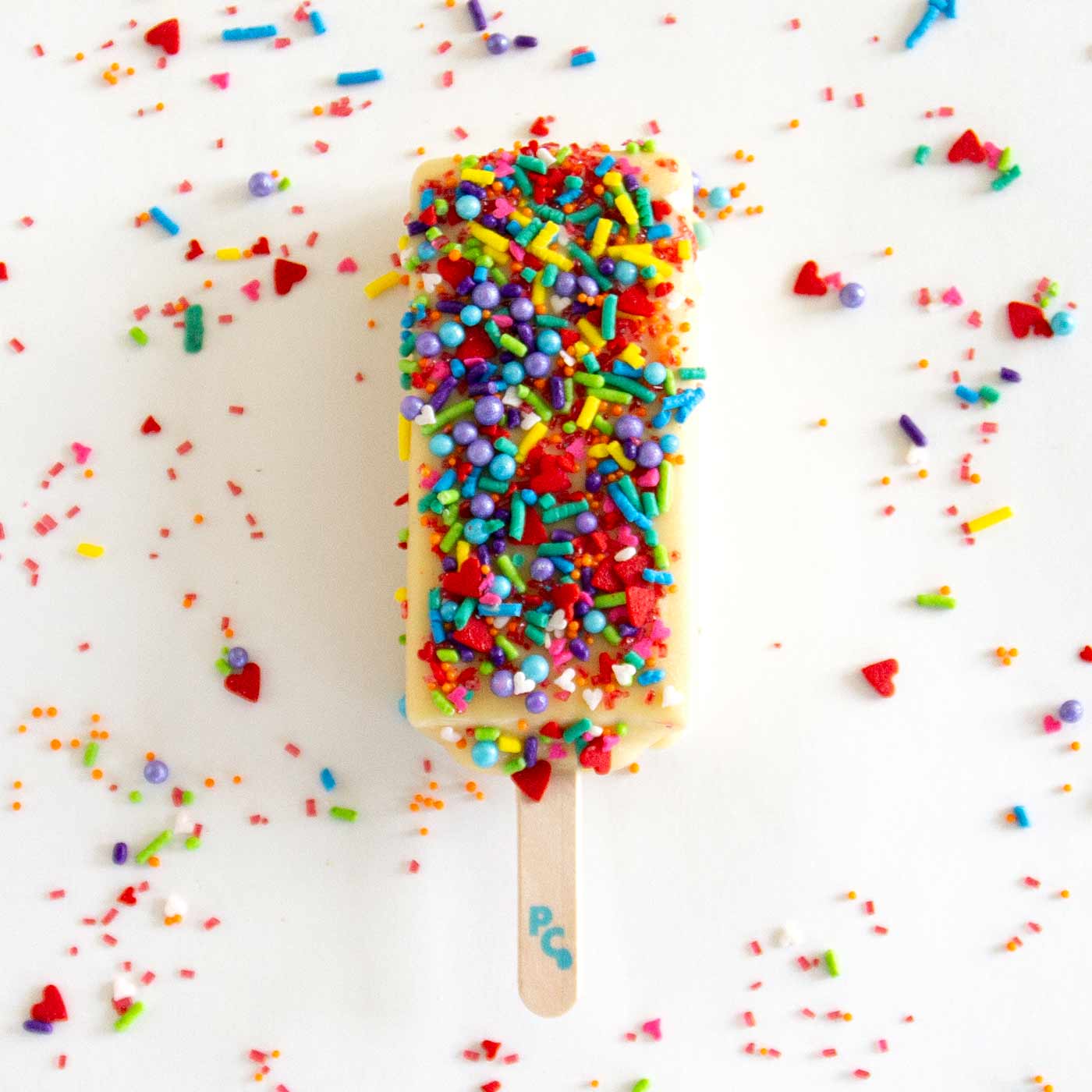 Additionally, on June 27, C-K "street-teams" will hold five Love is Pretty Cool pop-ups at five Chicago 'El' train stops that create the LGBTQ acronym:
Lake (at State Street)
Grand
Belmont
Thorndale
Quincy
Complete details can be found at LoveIsPrettyCool.com.