CES 2020: What marketers should know.
By Courtney Perigo, SVP, Director of Data Strategy & Utilization and Jason Reno, VP, Account Director
The consumer electronics world pays attention to CES because it's a gathering place for those who thrive on the business of consumer technologies. So, why did marketers pay attention to CES 2020? Because there was one popular topic that significantly impacts marketers of all types.
Identity: the one thing marketers should know about CES 2020.
We think about identity in a couple ways:
At the consumer level.

Each consumer has a unique identity that defines who they are as a human (individual) – online and offline. Marketers seek to understand that identity to create better products or market those products in relevant ways. The first view of identity is of the highest importance.

As the key to unlocking treasure chests of consumer data.

Identity resolution allows us to unlock and connect more of those treasure chests which enlighten marketers to human understanding, but often lives in technology silos. With more data, marketers can form a complete and actionable view of individual consumers.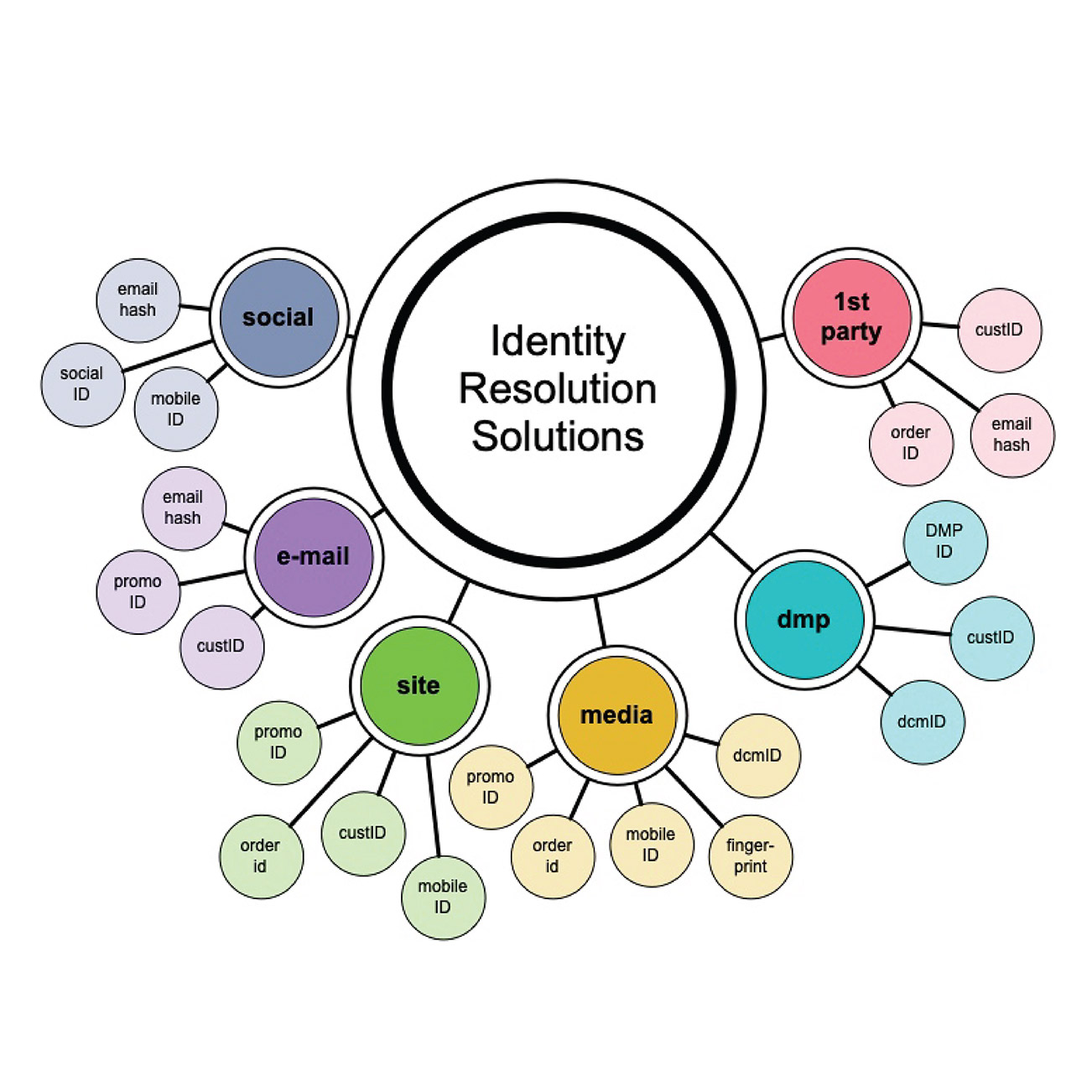 Identity-based marketing unlocks the insight(s) that drives great experiences.
Identity is the key to understanding consumers and delivering experiences that go beyond the expected. Consumers have a holistic view of a brand informed by the culmination of all of brand experiences, from advertising to in-store to product.
Brands that create data-driven, personalized experiences across all brand touch points will win.
Why?
Consumers purchase products and subscribe to services that are useful and vital to their lives. They expect brands to be able to anticipate their needs and fulfill those needs in real-time.
Brands that can't do this effectively are positioned to lose, and they'll lose because consumers demand that their needs are anticipated and met 24/7.
Identity-based marketing unlocks the power of identity. 
In 2018, to better connect C-K clients with consumers in an omnichannel way, we developed a custom modeling approach to identity-based marketing.
Our identity solutions incorporate the people, process and technologies that unlock new insights and form a complete picture of the consumer. With a complete picture, our clients are able to deliver personalized experiences, at scale, across key brand touch points.
Our people
Our core team cross-discipline philosophy drives C-K to think and act on identity.
We understand the identity of the consumers we want to reach and use that insight to fuel the creation of breakthrough media and content strategies.  – Gary Doyle, C-K SVP Group Creative Director
Our process
The way we work helps bring the strategy to life.
We combine consumer insight with business objectives to deliver experiences that are not only relevant to the consumer but drive growth. – Adrienne Eltink, C-K VP Planning Director
Our technology
C-K's DataFirst Cloud enables the resolution and modeling of disparate data living throughout a client's data ecosystem. It was built to integrate with service providers like Adobe, Salesforce and LiveRamp to ensure turnkey functionality and immediate activation.
The goal of identity-first technologies is to act as a nimble source of truth about the audiences we want to reach, inspire and motivate. – Courtney Perigo, SVP Director of Data Strategy
With Identity at the core of C-K client work since 2018, we are doing what other marketers are only talking about in 2020. To learn more about identity marketing opportunities for your brand, contact us at media.ck@c-k.com.