Our C-K Creator Summer 2017 interns made friends for something they believe in.
By Andrea Ares, Agency Communications Intern
This year, Cramer-Krasselt hired 18 exceptional interns from all around the world to participate in their 2017 C-K Creator internship program in the Chicago, Milwaukee and New York offices. Each intern group was given $1,000 and the opportunity to "make friends for something they believe in." From raising awareness about dyslexia to encouraging tech-free interactions, each group produced vastly different projects.
New York: The Laugh Line Challenge
Recent studies have shown that Americans have hit record levels of stress, especially those in urban surroundings. After stumbling upon this finding, the New York interns decided they needed to find a way to help New Yorkers stress less and smile more — introducing The Laugh Line Challenge. The team created a fun game that brought people together and gave them the opportunity to let loose and just laugh. They encouraged people to film their participation and post it online, hoping to make The Laugh Line Challenge go viral and inspire others to try it out. In fact, they even got several C-K New York employees to participate in one long Laugh Line! To see a video of their Laugh Line Challenge and to learn more about their mission, check out their Facebook and Instagram.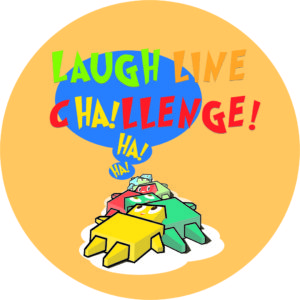 Milwaukee: Phone Valet
It's time to face the facts — we just aren't having as much face-to-face communication anymore. With the emergence of advanced technology and social media, it can be hard to unplug and live in the moment. After many hours of brainstorming, the Milwaukee intern team came up with an idea to address this issue— a phone valet. The group partnered with Café Benelux, a local restaurant, and implemented their idea of having customers agree to put their phone in a lock box and enjoy a tech-free meal. While patrons were hesitant at first, they ultimately appreciated being able to disconnect and some even suggested this be an option at all restaurants! To get a better idea of what the event looked like, head over to their Facebook page.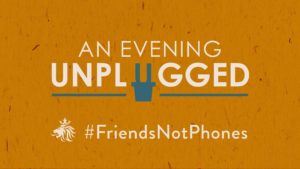 Chicago: Dyslexia Cafe
Ever wonder what it would be like to step into the shoes with someone with dyslexia? Now you can. After extensive research, one of the Chicago intern groups found that there are several misconceptions about dyslexia and the way it manifests itself and decided to take action. With the help of their partner organization, Everyone Reading Illinois, a non-profit dedicated to helping families and children with dyslexia, and Heritage Outpost, a local cafe that allowed them to transform their space, they were able to provide café-goers with an immersive dyslexic experience. By changing signage, creating new menus and providing customers with simulations that mimicked the frustrations felt by people with dyslexia, they achieved their goal of better educating the public about what dyslexia actually is. And to top it all off, they were covered by 9 news outlets and reached almost 2 million earned media impressions! To get a glimpse of the event and to learn more about dyslexia, check out their website, Facebook and Instagram.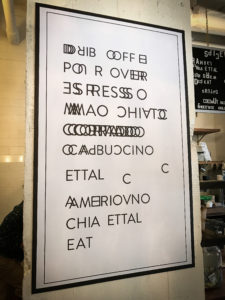 Chicago: Shop Minimum
Data shows that even though the cost of living has increased tremendously, the federal minimum wage, set at $7.25/ hour, hasn't been raised since 2009. After finding this staggering statistic, one of the Chicago intern groups decided they had to do something to show people the realities of living on the minimum wage. In order to do this, they created a pop up shop at the Shops at 900 on Michigan Avenue, a high foot traffic area. They set up the space with common items, such as women's toiletries, annual school supplies, and family groceries. But instead of putting a price tag on these items in terms of dollars and cents, they flipped the script and calculated how many hours it would take for someone working on the minimum wage to afford these items. They found that something as simple as a buying a car seat would cost someone on the minimum wage 16.5 hours of work! To learn more about their research and to get a more in-depth look at their installation, check out their website, Facebook and Instagram.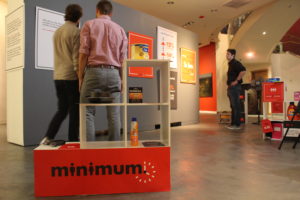 Save
Save
Save