The campaign that keeps on giving.
By Sandy DerHovsepian VP, Associate Creative Director
Since 2005, we have been working with Milwaukee's Penfield Children's Center, an organization that provides early intervention to children with developmental delays and disabilities, to help promote the nonprofit's annual fundraising event, the Croquet Ball.
We created a simple premise. Every year, we ask a handful of national and international artists to create posters based on the theme, "Make an impact. Have an impact." Artists donate their time and talent. Posters are auctioned off at the ball with proceeds supporting Penfield programs.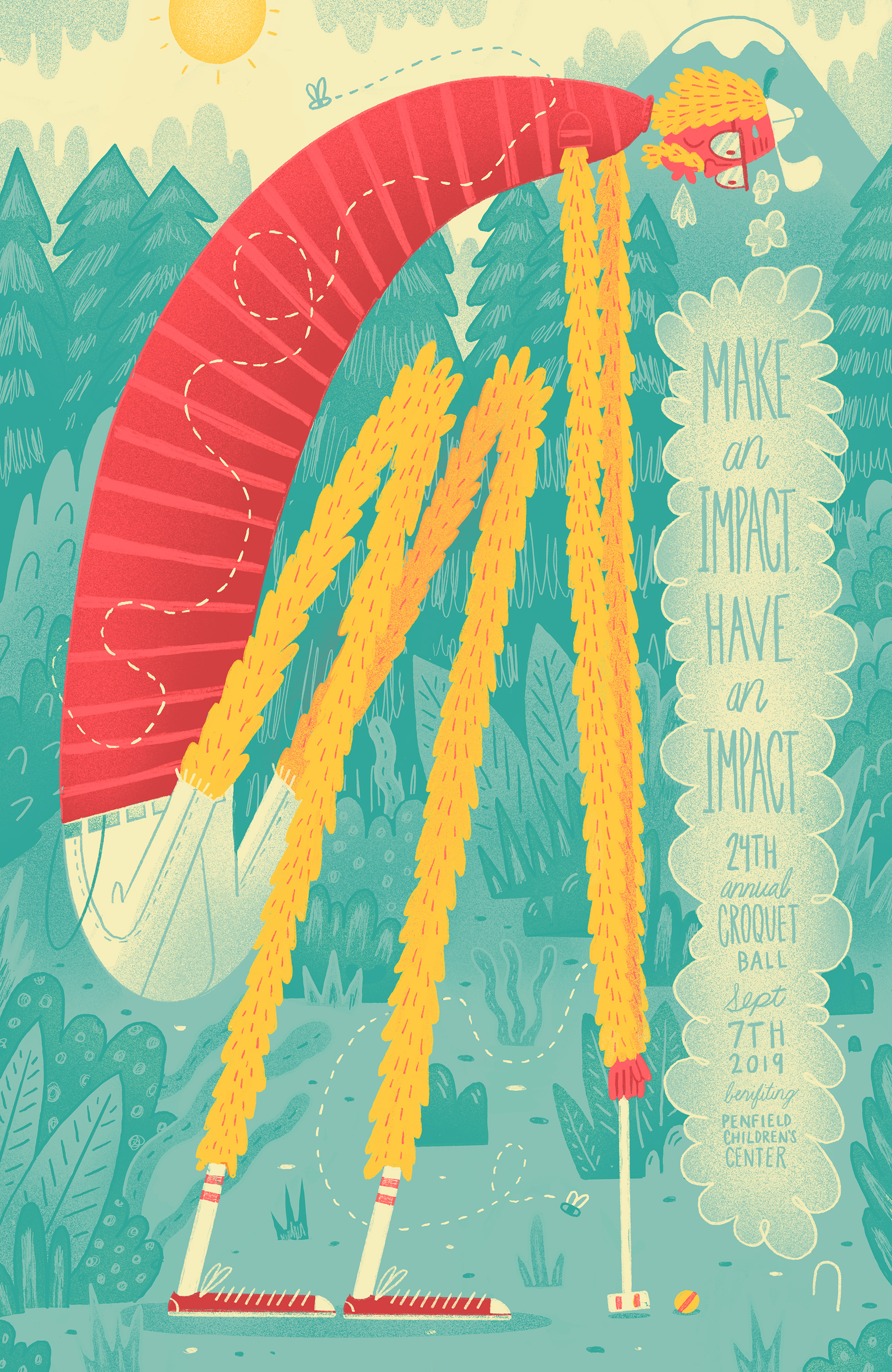 For 15 years, the campaign has been effectively raising funds and reaping the creative rewards for the fresh designs its produces. It has been featured multiple times in Communications Arts, as recently as last month. It made the CA Illustration Annual twice, the CA Typography Annual and earned a One Show award for design.
To keep things fresh, a few years ago we started asking students from Milwaukee Institute for Art and Design (MIAD) to create posters, too. C-K art directors work with illustration students, guiding them through the process of making work for an actual client. There's even prize money awarded to the students with the top three posters. The student program is so successful that MIAD instructors have made it part of their curriculum.
We're always scouring illustration annuals and other resources for new, fresh talent we can tap. Finding so many exciting artists continues to energize us and reinforces our decision that this was a fruitful direction to take the campaign.

-Jim Root, C-K creative director who has worked on the project for many years, in conversation with Communications Arts.
Best of all, the poster auction has earned over $50,000 for Penfield Children's Center.
How long will the campaign continue? As long as artists continue to find fresh ways to interpret our theme. And as long as the work keeps having an impact on Penfield and the community.