When it comes to pasta, what's inside matters.
In marketing and advertising, images of spaghetti, penne, shells, elbows—whatever the shape or type of noodle—focus on the bath of sauce and toppings, not the pasta itself. And, when consumers are buying pasta, they buy on price. Even health-conscious consumers.
To distinguish Mueller's Pasta in this extremely commoditized category, we flipped the script. Or, maybe we should say, we reversed it?
Mueller's Pasta: What's Inside Matters
Creatively disassembling the convention of the category, by making the ingredients in the pasta as important as the ingredients you eventually put on top, was a way to reach health-conscious consumers who care about how food is made. We paired this idea with the message of Mueller's rich 100-year history of craftsmanship and their simple recipe of only wheat and pure, filtered water. We also worked with influencers, including @thenovicechef, @graybenko and @jehancancook, to create relatable content highlighting the pasta in a minimal and healthy way, while still showing it as a mouthwatering meal.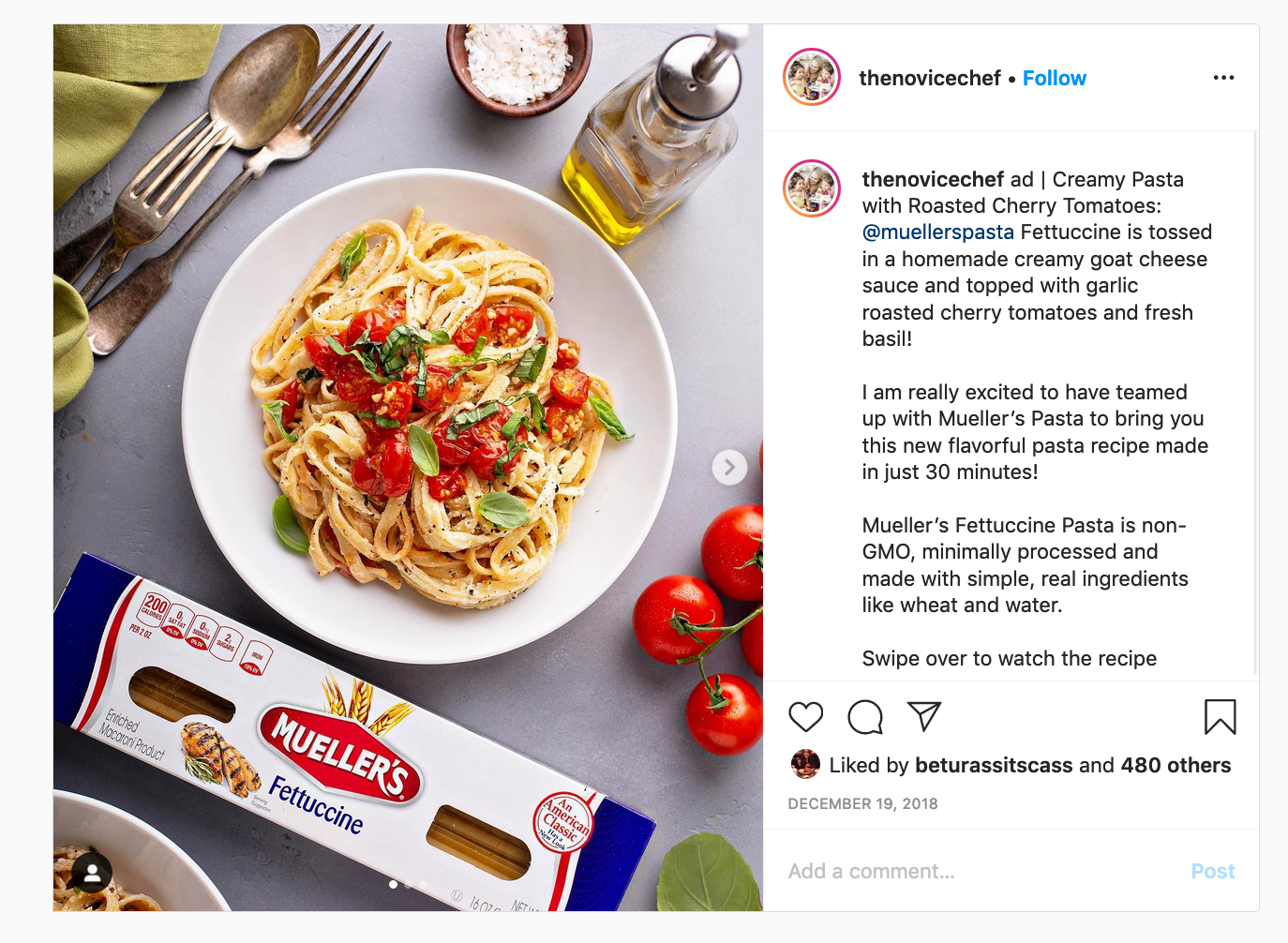 Every element of the integrated "What's Inside Matters" campaign (social, TV, print, digital) showcased naked pasta in all its glory. Demonstrating that when you strip away the sauces, toppings and techniques, it's the pasta that counts.