The Corona Hotline is ready for your football-related calls.
The Corona Hotline, first launched last season, is up and running with a new coach and new features for a new football season. Star quarterback and "pigskin prognosticator" Tony Romo is the new Corona Hotline coach in our latest work for Corona Extra.
"Last year, we showed football fans they could find their Corona-inspired beach even on the gridiron. The TV spots are a great way to put football and Corona together for people," said Bill Dow, group creative director. "And, the hotline is all about a fun way to expand how and when consumers think about Corona. Something as simple as a phone call to a football hotline really connected with football fans last season. So, we've got a new hotline operator who brings a bunch of new experiences for people on the hotline this season."
The Hotline work utilizes Romo's enthusiastic yet laid-back vibe to connect with fans and hotline callers who can call 1-844-9-Corona for Romo Reflections and Predictions. The functionality of the Hotline was created to be inherently interactive, fun and social so callers can enjoy the content on their own or easily share out.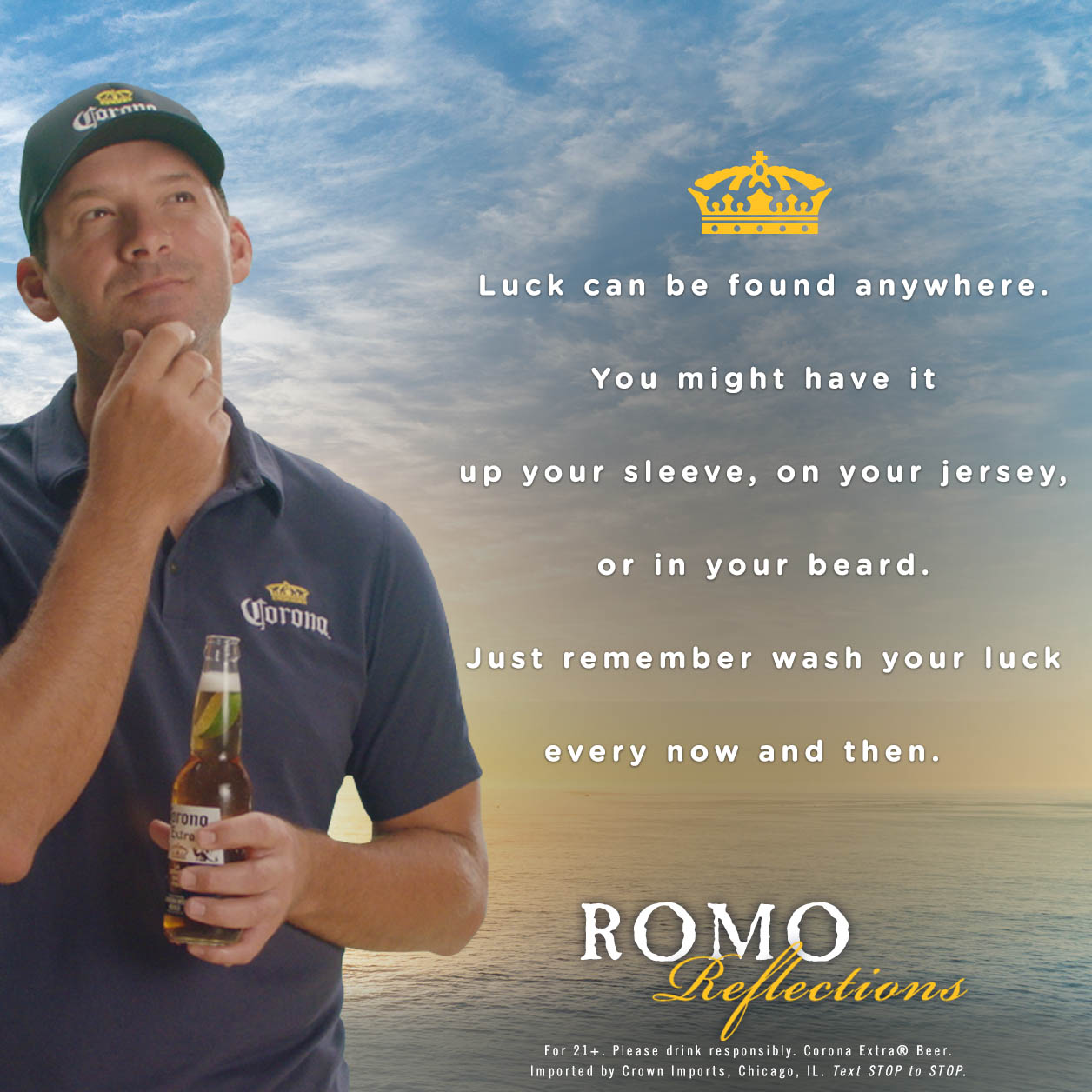 Go on, give it a try: call 1-844-9-Corona to hear Romo's thoughts on the season.