Corona Extra: Responding to a pandemic that shares your name.
When COVID-19 (coronavirus) began to spread around the world, it upended our lives in unimaginable ways. Day to day, we couldn't do the things we normally do. This was also true for Corona, a brand that shared the same name as the global pandemic.
At the outset of the pandemic, C-K quickly established and implemented clear brand guardrails to guide how to effectively act, in real time, to the new challenges brands faced. While exact guardrails for each brand vary, for Corona we utilized three to guide our response.
Brand guardrails for a COVID-19 response:
Consumers want to hear from Corona Extra.

Just because

it's

a crisis

doesn't

mean you should go dark. History shows that brands who maintain a

presence recover faster.

Stay true to the Corona Extra essence.

Consumers will take

comfort in the things that haven't changed about trusted brands.

​

Double down on empathy.

Show—

don't

tell—people how

you are

committed to helping them.
We took immediate action to analyze all creative content, messaging and media to protect the brand. Then we swiftly developed a plan and produced creative to neutralize any negative associations with the virus, while also reinforcing the brand's values. It was important to double down on empathy and take action to make a meaningful difference in consumers' lives and commit to doing good.
In March, Corona made a $1 million donation to the Restaurant Employee Relief Fund.
Corona went a step further and doubled down again for Cinco de Mayo. C-K developed #CincoAtHome, a program encouraging consumers to order from and support their favorite local bars and restaurants. The work was promoted with unique content across social media and broadcast television.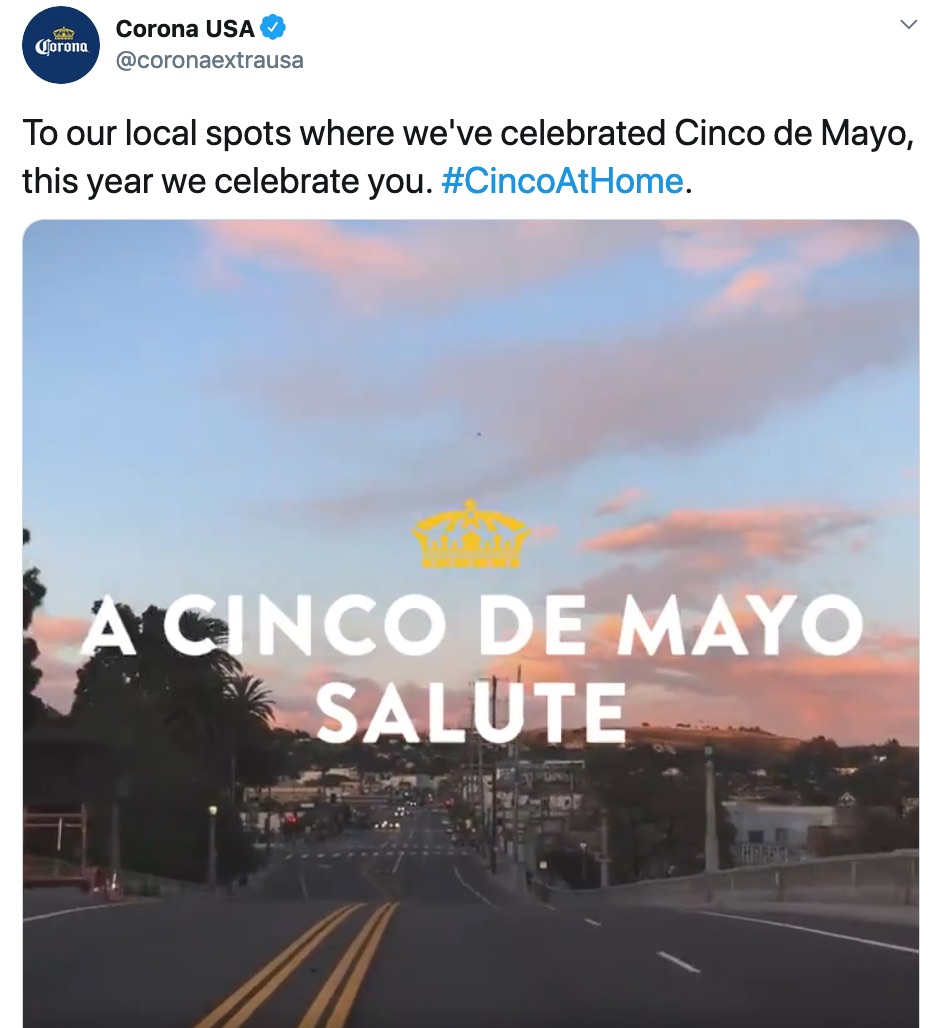 Part of #CincoAtHome was a partnership with Live Nation for a virtual concert to raise even more funds. The #CincoAtHome Benefit Concert featured musicians Dillon Francis and Diplo and generated more funds for restaurant workers. Corona donated $1 for every view, up to $500,000, to the Restaurant Employee Relief Fund. This was an additional $500k on top of their $1 million donation. The live stream event drew nearly 1 million viewers watching alone, but together, for a good cause.